The building industry is notoriously behind other industries regarding digital transformation.
Like living in "WandaVision" or "The Twilight Zone," construction is the 2nd least digitized industry in the United States, followed by agriculture and hunting. But why?
There is so much to gain. According to one study by the National Institute of Standards and Technology, the construction industry wastes $15.8 billion yearly because of a lack of efficient information management systems for exchanging and accessing data. You leave $15.8 billion on the table because your data and systems are in siloed, macro-filled spreadsheets on your local server.
Unlike almost all other sectors, construction industries have done little to meet the digital tsunami of the last 5-10 years. Back-office processes have barely changed, even with the pandemic forcing virtual sales appointments. Deemed an essential industry, construction benefited from the perfect storm of demand, low-interest rates, and supply pressures during the pandemic. From manufacturers to general contractors, the windfall has been significant since 2020.
While architects and engineers have embraced digitization, much of the industry lags. Labor productivity between the 1960s and pre-pandemic times shows that there has been little change in the construction industry. However, other large sectors like manufacturing or professional services have transformed, resulting in a productivity revolution, increasing labor productivity three to fivefold over the same period.
Just because the economic conditions are in your favor doesn't mean you're maximizing your potential. Why leave so much potential profit on the table?
We polled our community for answers.
Here are your excuses, debunked.
Myth: Digital transformation is expensive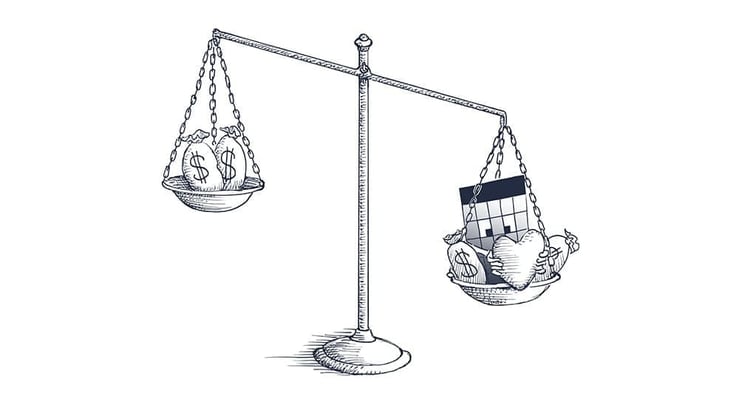 Consider that the typical journeyman/woman spends only 30% of their time building. How do you increase that time into direct billable hours? What could you do with just 5-10% more billable time?
The answer lies in decreasing inefficiencies and increasing transparency. The remaining 70% of a typical building professional's day can be defined into two buckets: indirect tasks and idle time. Indirect duties encompass about 40% of a day spent preparing for jobs, gathering equipment and materials, and transitioning from one location to another. The remaining 30% is tracking down people, processes, and products—simply asking questions or waiting. What if we were able to apply the concepts of lean manufacturing to our workforces through digitalization? How do we get the right people with the correct information, materials, and equipment in the right spot at the right time? On average, 30% of a journeyman's day is the price we pay for using outdated processes in the field. Is this an acceptable cost? Let's explore the cost of labor vs. the investment of a typical RevOps annual retainer.
The average base salary for a project manager in the field is $83,594 as of January 2022. Note this is before any benefits, which brings the net cost closer to $108,672.20 annually. Let's suppose your firm is on the smaller side and includes three teams, each of which consists of one field PM plus five field professionals, who each cost $43,500 net. Each team's total labor cost is $326,172.20 or $978,516.60 annually for all three groups.
Suppose these teams handle $25 million in business for you annually. Gross margin has averaged 17.08-23.53% in the construction business over 2020. However, suggested margins can be as high as 42% for remodeling, 34% for specialty work, and 25% for new home construction. Let's use 20% for our example. A 20% profit margin on $25 million is $5,000,000 net.
Let us suppose that the team decreases their idle time by only 5%, increasing margins from 20 to 25%. That nets an additional $1.25 million for your company.
Let us explore that you didn't decrease idle time and had to accomplish the additional 5% by hiring a supplemental team at $326,172.20. You still net over a million dollars, not bad. However, outside of the additional overhead costs of more staff not accounted for in this simple math example, consider the average RevOps retainer with software ranges from $100,000 to $200,000 annually.
Bottom line: it costs less to digitalize than to hire more staff.
Myth: We can't do the job onsite without paper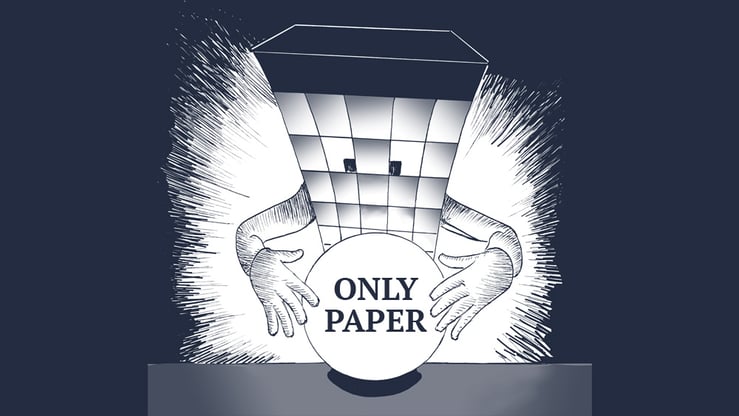 The industry standard to this day? Paper.
Job sites are still running off one of the oldest communication methods developed, next to voice and stone tablets. While sales processes are slightly digitized by email, most job site communication is through phone calls, emails, and paper notes. Because this data is captured haphazardly, there is a loss of details and data for management. Furthermore, this communication occurs during idle time when field and supporting staff track down resources, meaning less time "turning wrenches," leading to lost margins. The tools of today's building executives during meetings besides their mobile devices? Note pads, legal pads, and paper planners. Field staff rely on iPads or tablets for email but prefer printed plan sets.
We plan projects digitally, but how we execute them is analog. Consider that 90% of the cost of a project is in the field, not the office. An analysis of more than $1 trillion worth of capital projects by McKinsey found that the most significant gains in job site performance were in "'basic' project management."
Value engineering with technology needs to move from the office to the field, benefitting all parties. Digital transformation by leveraging RevOps across the organization isn't just for management; digital processes help field staff by increasing productivity and decreasing idle time.
Myth: Technology is only for end-users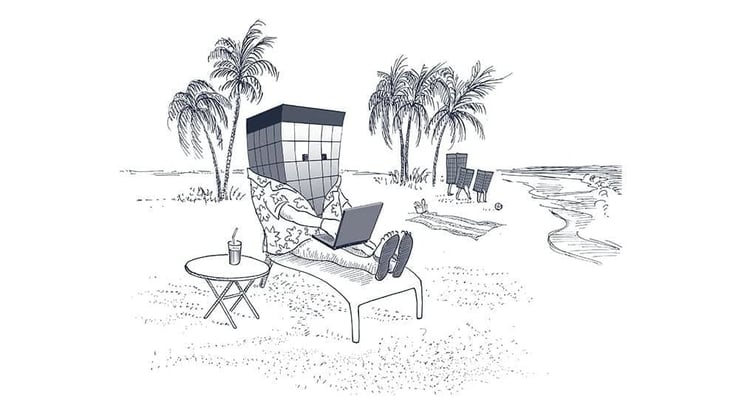 A multi-family executive told us that they felt technology serves the customer through innovations built into the living experience. We agree. The internet of things has fostered everything from smart appliances to climate-saving thermostats. But that's not where innovation ends.
Proptech is better known broadly as "property technology." The umbrella term encompasses any software or technology that assists today's real estate industry.
CRE, unlike construction, accelerated "proptech" during the pandemic to match consumer demands and habits. So if our home experiences are "smart," why aren't our real estate experiences? Good question, consumers.
Forbes reports that the fast-track of property technology in the real estate industry accelerated by 1072% from 2015 to 2019. In 2020, 81% of real estate organizations planned to use new digital technologies in traditional business processes.
Jim Berry, vice chairman and U.S. real estate leader at Deloitte, explains: "The pandemic has certainly created unique challenges for the real estate industry. However, it is important to recognize that while the pandemic served as an accelerant, it did not change the current trends. Therefore, as memorable as 2020 events have been, 2021 and beyond will be telling, as certain CRE companies begin to step into opportunities to better align their operations with the occupier and end-user."
The key is aligning operations with the end-user, better known as RevOps: the practice and aligning of your whole company's people, procedures, and products toward customer-centric revenue goals.
A recent Deloitte CRE Outlook Survey reveals that 56% of CRE respondents claim the pandemic exposed shortcomings in their organizations' digital capabilities. In addition, only 40% of respondents say their companies have a defined digital transformation roadmap.
Proptech isn't just the smart thermostat or video doorbell. Consumers demand more from their homes and living spaces, so the entire industry will have to answer with more than intelligent appliances. Digitization is expected along the whole customer journey. With the rising costs of materials, inflationary pressure, and rising interest rates, the only place to look for margins is on the inside.
From paper to misunderstood proptech, the construction industry has nothing to lose by embracing digitization. When faced with squeezed margins, no matter the reason, you have two choices: Hire more labor or leverage technology.
Construction has been mostly stuck since the 1960s. It is no longer cost-effective to throw human power at your problems. Salaries are rising, and companies are facing waves of labor shifts and hiring shortages. Meanwhile, the cost of labor has significantly increased, while technology has continued to drop.
The winning strategy for margins is obvious. First, hire the most capable craftsmen and women in the field and the office. Then, provide them with the technological leverage they need on-site to get the job done right with less.