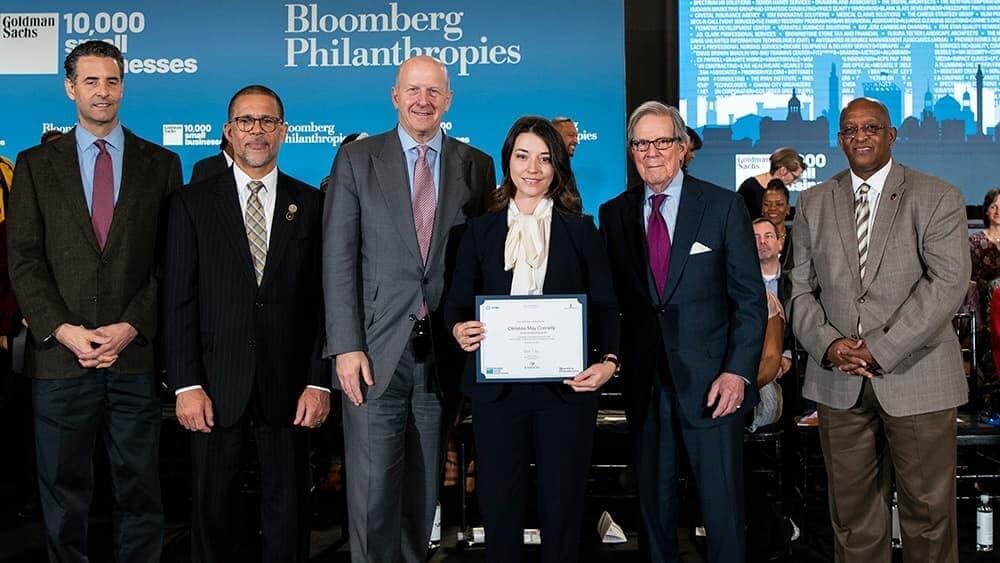 Christina L. May
Christina May is passionate about creating revenue systems that scale businesses. CEO and Founder of Illumine8, a revenue operations company, she is an alumnus of the Goldman Sachs 10,000 Small Business program and a DMN Top 40UNDER40 honoree. She is a recipient of the Mount Saint Mary's President's Medal for leadership and service to the business community. After a career in the publishing, building, and real estate industries, Christina founded Illumine8 in the Spring of 2013. Outside of work, Christina is passionate about women in business and economic empowerment. She enjoys traveling to Cape Cod, volunteering with her therapy dog, Lucy, and spending her free time with her husband and family.
Are you interested in interning this summer?
We're interviewing interns for Summer 2023.
Featured Strategists
Our team of strategists specializes in revenue operations for the building industry. Motivated by our mission to build economic empowerment through business, their diverse backgrounds provide our clients with unique approaches to problems the building industry faces.

Under the guidance of our leadership team, Illumine8's strategists work directly with clients to deploy revenue operations through marketing, automation, and operational alignment.
Explore all our resources
Would you be interested in reading more about Illumine8 and our marketing thought-leadership content?

Please read through our Real Estate Developer Case Study to learn how we accomplished a 442% increase in leads through digital marketing and automation, or learn about how you leverage agency partners to increase ROI.

Whatever your goal, we have solutions to help you achieve it.