Debunking Profit's Role as a Negative Contributor to Society
It only takes a few bad apples to ruin a bunch and create a great movie ... Bernie Madoff, Enron, Jordan Belfort. All of these now popular stories tell the same story: our main character finds himself good at something, starts a business, the business succeeds, then under pressure to perform, the company dabbles in gray area practices leading to outright illegal practices — or bad profits. He is caught, reputations are shattered, customers form negative opinions about businesses, and Hollywood gets a great screenplay.
However drama-filled we are as a society, these examples represent the minority not the majority of businesses. What most law-abiding socially aligned businesses do with profits creates more opportunities for communities, not less.
A Case of the Bad Profits
The idea of bad profits was created by Fred Reichheld in his book "The Ultimate Question." The book refers to money made from customers by being deceptive or misleading. Basically, bad profits are earned at the expense of customer relationships.
So where does myth meet method? Impressively, in the classroom.
Consider these two definitions of profit:
Definition 1: Profit ultimately represents the amount that a customer knowingly provides a company for the value they have received above that company's costs.
Definition 2: Profit ultimately represents the amount that a company receives above its cost structure to the disadvantage of its customers without their knowledge.
When asking a group of business students to choose a definition of profit, Douglas Tatum of the University of Florida found that the majority of his students believe that profit was ultimately derived by stealing or tricking customers out of their money. Not delivering value.
The origins of this thorny topic are unclear, but what is clear is that companies need to reframe their actions to change the perception of profitability in society.
Why We Need Profit
Unlike our movie examples, most small, mid-cap, and even Fortune 500 businesses use their profits for more practical purposes.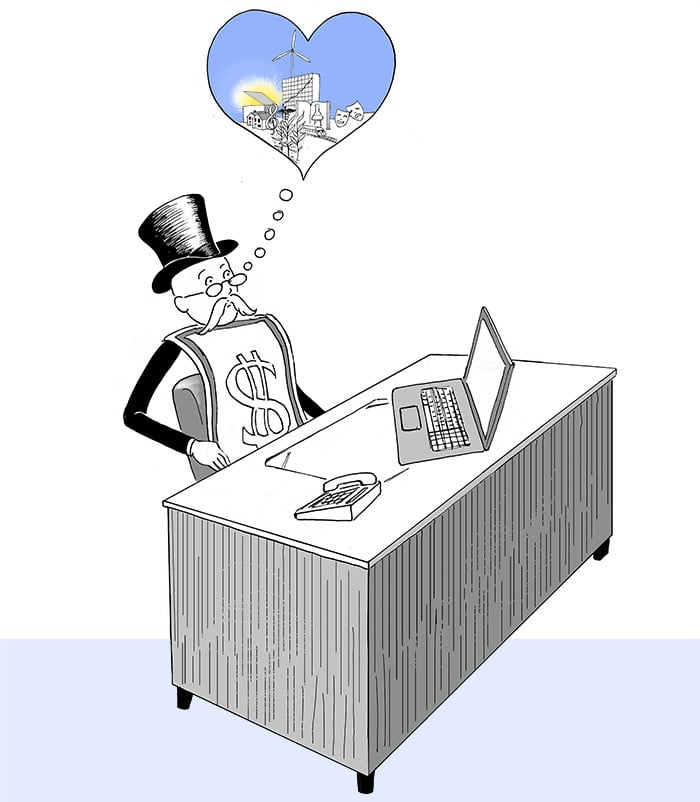 Consider the following possible uses for profit:

Invest in increasing capacity or expanding into new markets.
Invest in research and development
Pay for new advertising and marketing strategies to help more customers
Save profit as part of cash reserves, to use as savings for leaner times instead of laying off workers
Pay taxes. A government levies a corporation tax on the percentage of firm profits
Pay dividends to shareholders or pay back shareholder loans
Pay down or restructure debt
Without profit, small and large corporations alike can not grow. What does this mean? It means they can not hire more staff, which would provide more economic opportunities for their communities.
It means they can not reinvest in the people in their businesses, which can take the form of not just raises for performance, but also employee benefits such as health care, retirement, profit sharing, etc.
Without profit, companies can't upgrade equipment and facilities to produce better products and services.
Without profit, the company can not continue to market their products and services to try to reach and help more customers.
To be clear, customers are not victims in this situation, they are individuals, groups, and companies looking for solutions that your company can provide. This is a value-based transaction, not a deceptive money grab.
If you are a founder or owner, this isn't news to you. If you are responsible for creating profits to cover payroll, this is something that keeps you up at night.
And if you are an employee of one of these companies, it should keep you up at night also — because without profit, you don't have a paycheck.
Changing the Position of Profit
How often do founders and owners find themselves in the awkward position of championing the positive role of profit to their employees, families, and communities?
If you are like me, this is a weekly challenge to be met. And more often than not, you find yourself defending not only your company and its positive impact, but the idea of profit itself. In a society where profit has been characterized as a bad actor, we need to reframe the position of profitability.