"To win in the marketplace…you must first win in the workplace. I'm obsessed with keeping employee engagement front and center."
– Campbell's Soup CEO Doug Conant
When you think of marketing or branding, most businesses immediately focus on communicating with their customers. The process of attracting more leads, converting those leads to sales opportunities, and ultimately customers. But what about your internal customers — your employees. This often ignored segment is a business' best customer — the ultimate brand promoter.
No one wants to believe their employees are not engaged in the brand, but Gallup recently reported that employee engagement in the United States sits only at 34 percent. While this measure also takes into account other employment KPIs, there is a known correlation between employee engagement and profit. Highly engaged teams show 21 percent greater profitability. Engaged employees make it a point to show up and do more — highly engaged business units realize a 41 percent reduction in absenteeism and a 17 percent increase in productivity.
While executives often focus on efforts to increase customers, the key to profits lies within the organization. Increasing employee engagement is a business strategy for growth.
Leveraging Internal Marketing
During a medical emergency, no one wants to believe that the staff is not engaged and motivated to take care of the patient's ills. Unfortunately, the third-highest cause of death in the U.S. is medical error. Why would this be the case when those serving in medical roles should be the most motivated to give the best customer service possible? Literally, saving lives. However, studies have shown that internal marketing leads to more engaged hospital employees and better patient outcomes. Better customer experiences across all sectors, even when success is literally life or death, are the key to better brand outcomes.
Leveraging internal marketing, often seen as a simpler engagement activity, isn't about ordering a few items with the company logo on them and buying lunch. Timing is key to any strategy's success. Sometimes obvious timing, such as a company-wide rebranding, provides the right opportunity to launch an internal campaign. If a rebrand isn't timely, external marketing campaigns can be leveraged to jump-start the internal marketing effort.
In 1997, IBM launched its e-business campaign suggesting that the established juggernaut — then an unlikely internet technology company — was the industry leader in internet technologies. This campaign is widely credited for turning around the company's image, and was leveraged not only to change public perception but also the perspective of its employees. The internal campaign changed the way employees thought about every facet of the business, including product development, staffing, and selling. More than 10 years later, the results of that internal/external campaign are staggering. Research shows that people are four times more likely to associate the term "e-business" with IBM than with its nearest competitor, Microsoft. IBM's e-business campaign was successful because it gave employees a clear mission, which all other actions and communications followed.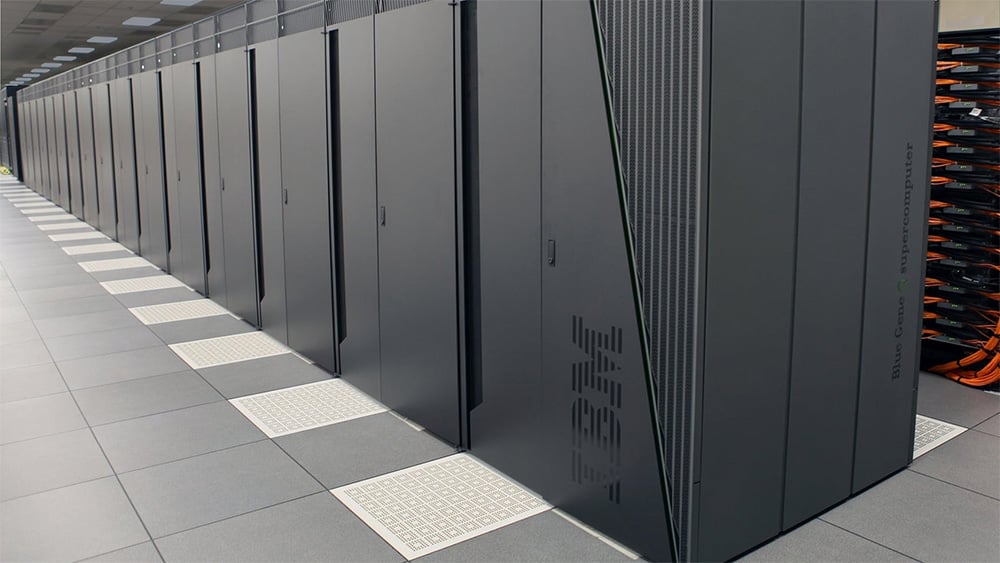 Rolling out an internal marketing strategy requires not just executive leadership and HR involvement, but rather a larger team approach. Depending on the size of the organization, a typical internal marketing team includes representation from different departments and levels of the organization. This includes developing not just the brand message, but also distilling the mission into every facet of the business and developing the necessary tools and training. Internal marketing is so important to Starbucks that the company created a major facility and exhibit to physically immerse managers and employees in the brand experience. For some brands, their external campaigns are no different than their internal messaging. This approach lessens the chance that the external message doesn't conflict with the company's real-world performance. United Airlines once used "Come Fly the Friendly Skies" as its brand slogan. Unfortunately videos of the mistreatment of passengers recently have been in direct conflict with the brand messaging.
Executing Internal Marketing Campaigns
Treated just as important as an external campaign, marketers and leadership can leverage the same tools they use for other marketing activities, including communication plans, social media, and paid placements. When IBM launched its e-business campaign, it took out an eight-page ad in the Wall Street Journal to explain to the public, share-holders, and employees the new vision for the company. Even Donald Draper in Mad Men, a fictional tv-show depicting the advertising industry, is depicted taking out a full page ad to state his agency's new position on not selling cigarettes. While these ads can be very costly to a brand, they make a bold statement and can be very effective.
Advertising isn't the only tool available to internal marketing teams. Success with an internal marketing campaign requires genuine employee buy-in to the brand, its mission, and its messaging. This requires in-depth research into the company's human capital and their beliefs. This data can be collected through employee engagement programs such as feedback, surveys, and performance reviews. Creating this culture map allows the internal marketing team to align their messages to their customers — the employees. The Institute for Employment Studies (IES) concluded that there is a positive relationship between engaged employees and customer engagement. Customers who experience interactions with engaged employees have shown more customer loyalty and have given more recommendations that are positive.
To overcome employee's natural cynicism to an internal marketing campaign, the messaging of the campaign must feel authentic and genuine. This mission must focus on the core of the company, not just leadership or the founder. It must be open, honest, and vulnerable. It must draw its strength from the whole team mirroring what employees care about and why the work is meaningful. There is no room for jargon and hollow buzzwords within the campaign.
In addition to being authentic, the quality and care of the materials must match the consumer-facing messaging. There is no difference in treatment between an internal and external audience. Both require creativity, respect, and quality. Just as you are convincing potential customers to trust your brand, you must treat the relationship with your employee the same. The message must be convincing, inspiring, and even entertaining. In its ultimate form, internal marketing campaigns are calls to action within your organization. They must be evangelized by the staff in order to be effective.
Employee Engagement as a KPI of Internal Marketing
Unfortunately most companies do not engage in any internal marketing programs and consider employee engagement initiatives as simpler "happy hours" without any active measurement. This shallow view rots the company from the inside out — undermining the brand promises that have been made with your customers. Internal marketing helps to foster a positive emotional connection between the employee and the mission of your organization.
When auditing an organization's internal marketing, the misalignment is often — at best — as simple as not fully understanding the brand's values as communicated to the public. At its worst, the company's brand values are a joke to the staff. Unfortunately communicating these important messages are left to individuals within the company who are more administrative — office managers, administrative and human resources professionals. Messages are communicated via sterile memos, emails, and payroll inserts.
A startling number of executives are numb to the facts surrounding employee engagement and internal marketing. According to research compiled by OfficeVibe, 90 percent of leaders think an engagement strategy will impact business success. However, less than 25% have a platform or a strategy to influence their employees.
The link between external and internal marketing isn't just about delivering great customer experiences. When leaders take the time to strategically share the brand values and consistently reinforce that message, they can effectively guide employees to become brand advocates, championing the brand and its values. Alignment between the company's mission and its employees is a shared value critical to building culture, engagement, and profits.
---

"Better customer experiences across all sectors, even when success is literally life or death, are the key to better brand outcomes."
---
Brands in Glass Houses
The power shift from company to consumer isn't just an external marketing event. Brands increasingly find their own employees are leaving reviews and engaging in social media about their company's brand. Not unlike customer reviews, employees are far more likely to tell someone about a bad experience than champion a great experience at work. While this can positively or negatively affect employment efforts at a company, consequences go further.
In August 2017, tech giant Google faced blowback from its own workforce and beyond, as a 10-page diversity memo authored by a Google software engineer making the case that women are underrepresented in tech not because they face bias and discrimination in the workplace, but because of inherent psychological differences between men and women. "We need to stop assuming that gender gaps imply sexism," he writes, going on to argue that Google's educational programs for young women may be misguided. The timing of this memo coincided with a wage discrimination investigation by the U.S. Department of Labor, which was dropped by the Department in February 2019.
As this news broke first on Twitter, the initial outfall wasn't just unwanted media attention. Class-action lawsuits remain unresolved to date.
For businesses large and small, lawsuits and media attention are usually not the consequences of an internal reputation management issue, but the internal costs can mean the difference between a profitable business and a stagnant one. An exhaustive report by The Engagement Institute — a joint study by The Conference Board, Sirota-Mercer, Deloitte, ROI, The Culture Works, and Consulting LLP — found that disengaged employees cost U.S. companies up to $550 billion a year.
Just as traditional marketers have lost power over brand reputation, HR has lost its control of dictating employee experiences.
Tony Hsieh of Zappos understands that a strong, transparent culture leads to happier employees and superior customer service. And when you trust employees to be the voice of your brand, they'll feel more invested in your message.
Internal Marketing in Everyday Experiences
Once launched, like external marketing, internal marketing is a continuous process. It is the duty of leadership to ensure the messaging is being received and collect feedback for future initiatives. Employees, like consumers, are seeking authentic brand experiences. Unless leadership is weaving the brand messaging into everyday touchpoints and actively serving as living examples of the brand, the campaign will only be marginally successful.
Southwest leverages their internal marketing campaigns not just in their company branding but even in the interview process. The company rigorously assesses candidates' personalities during interviews based on seven traits corresponding to the brand's core values. Nike celebrates its sports history and devotion to athletes by naming key landmarks on the company campus after sports legends. Disney, the ultimate customer-focused brand, starts the customer experience with their "Disney Difference" training program for employees. More than a slogan, over the years this expression has come to represent Disney's effort to brand the benefits behind working at Disney. Companies like Disney give not just their customers but also employees an authentic brand experience, sharing their role in the larger company strategy and weaving brand authenticity in everyday moments. These businesses leverage internal marketing to increase employee engagement and increase profits. Seven out of 10 consumers will spend 13 percent more money with a company that provides excellent customer experience.
With the pressure on companies to continue to perform, innovate, and optimize, these brand engagement programs and internal marketing strategies can be overlooked — but at significant cost. Focusing only on marketing for customer attraction is a singular optic. Ultimately, if employees are not engaged in the brand, they will contribute to the company's failure. But the opposite is also true. Research shows that highly engaged organizations have 21 percent higher profitability than their peers. By leveraging internal marketing, businesses can tap into the engagement-profit chain to grow their organizations.