Imagine a company that can weather any storm. From wars to depressions, recessions to pandemics, the few companies that have stood the test of time are not drinking from the corporate fountain of youth. How do they do it, and what can we learn from them?
What if I told you, your company was chasing the wrong goals?
Most younger companies focus on serving the customer, growing their resources and footprint. The customer is king and the more resources a company has, the more customers it can serve — right? Wrong.
Centennial businesses know better.
They focus on growing their quality, not quantity. They exhibit expertise, and share it freely with their customers and industries. Centennials shape entire communities, focusing on a greater purpose. Centennials take great risks while maintaining their core mission.
Centennial businesses all share traits common to athletes and leaders the world over — an unwavering core mission, service above self, and dangerous innovation.
Creating a Strong Corporate Identity and Culture
Simon Sinek famously said, "People don't buy what you do, they buy why you do it." This simple truth builds a company around the idea of doing something greater than just building a product to serve a need.
These companies' core missions are magnetic. They empower and inspire not only their own employees but also their communities. Centennial companies are able to immortalize their culture beyond leadership — like an athlete or leader.
While leaders and athletes normally do not live beyond 100 years, their brand and mission lives on. Consider these one-name wonders:
Equality in sports for women
For Centennial businesses the problem the company endeavors to solve is its mission, empowering its people to rally passionately behind the goal. They take the mission personally and the work is never finished.
Imagine a deaf child, disengaged in school. This boy instead turns his attention towards invention, first in his basement and later in an empty railroad car at age 12. Throughout his career, this deaf inventor directed his studies to devices that could satisfy everyday needs and come into popular use by the common man. This man was Thomas Edison.
When Thomas Edison founded Edison General Electric, his passion was invention. Today GE's mission continues around that passion for innovation and improving the human condition. General Electric Company's corporate mission today is "to invent the next industrial era, to build, move, power and cure the world."
This kind of greater-than-self mission isn't something born overnight or fancy words in a mission statement. Not every business has a strong founder's story that involves a deaf inventor. If that is the case, how do you create this same passionate mission within your organization?
Apply your mission statement to the following questions:

What is your company's why? What behavioral or societal problem is your company trying to solve?
Is the problem your company looks to solve a human condition? Is this something that previous generations faced?
Can you explain your mission in simple terms? Does this mission inspire future generations?
If your answers don't feel like an epic David and Goliath battle, then your organization needs to dig deeper to find the greater meaning behind the company's why. Realize that the mission behind your business must be timeless. How you accomplish your mission at the current time can be tactical and agile, but the mission must be steadfast.
---

"Centennial businesses all share traits common to athletes and leaders the world over — an unwavering core mission, service above self, and dangerous innovation."
---
Focus on Company Core Strengths
What do Folger's, Dunkin' Donuts packaged coffee, Crisco, Pillsbury, Hungry Jack, Café Bustelo, Milk Bone, Meow Mix and even Jif have in common?
Origins of a cider mill in Orrville, Ohio, and Jerome Monroe Smucker selling apple butter out of a horse-drawn wagon.
J.M. Smucker Co.'s secret to longevity is understanding its core strengths through its leadership. Succeeding his father and uncle, in 2016, Mark T. Smucker became the fifth-generation president and CEO of the company.
Still based in Orrville, the steadfast leadership and family-centric approach are the secret ingredients to the company's success. J.M. Smucker is rooted in a set of values or "Basic Beliefs" — Quality, People, Ethics, Growth and Independence — which have been passed down from its founder.
Stable stewardship of the company's core strengths over the generations has served Smuckers well — over 90% of Americans have a Smuckers product in their pantry. And while the Smuckers company has diversified their food portfolio, they do not deviate from their greatest strength — bringing food products that spark joy to their customers.
This type of stability is born from strong leadership, steadfast values and strong brand positioning. Smuckers' growth from jams and jellies into coffee, Pillsbury baking products, peanut butter and even pet food stems from exploring adjacent opportunities without weakening the company's core offering.
When exploring these long-term opportunities for your business consider the following:

Is there critical, stable leadership within the company? For centennial businesses this accounts for 20%-30% of employees with a tenure of 10+ years.
How far ahead are your leaders willing to look? Encourage a longer view of 20-30 years.
Is leadership willing to accept that transformation in an adjacent market can be slow? For example, 3M believes it takes 10-15 years to change a company's DNA.
Is there a pipeline of leadership in your company? The transition to a new CEO can take up to 5 years. Additionally, 80% of the 100 most successful CEOs in the world were internally appointed, and HSBC has only appointed 1 external CEO in the last 150 years.
Do your employees act like family — both the good and bad facets? Do they bind together over values, yet still feel empowered to disagree with each other?
Regardless of the answers above, it is paramount that the company's core values and offering align with its mission. If not, it's too early in the company's lifespan to expand its core offering.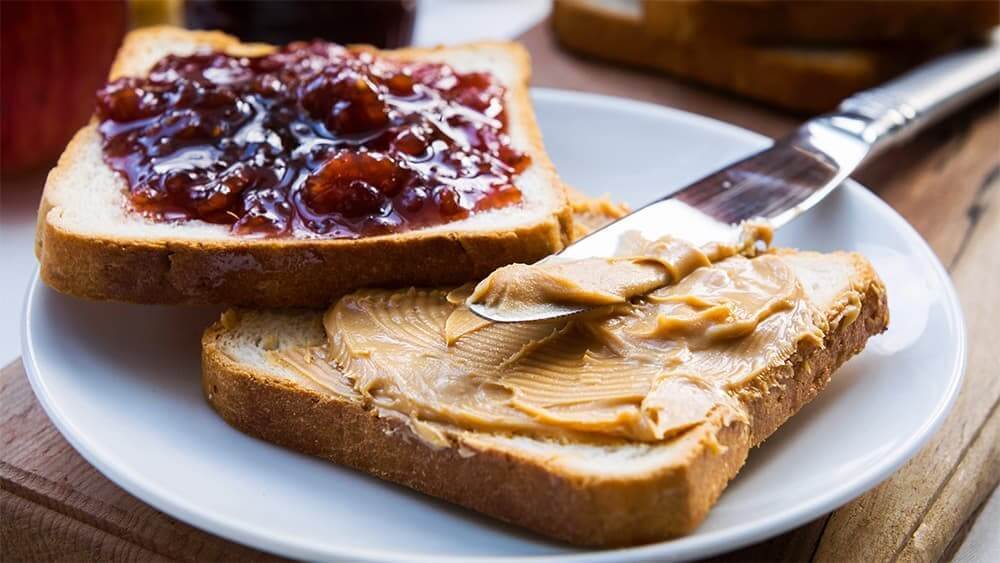 Dangerous Innovation
When a manufacturer of plows and farm implements found himself forced to rebuild his plant due to a factory fire, he decided to invest in adding an enameling shop.
John Michael Kohler saw not just a horse trough, but instead an enameled bathtub, expanding from farm implements to plumbing in 1883. But this isn't the last time fire would leave a mark on this company's history and challenge the family business's ingenuity.
In 1901 the foundry burned again forcing the leadership to rebuild once more. Now under the leadership of John Kohler's son, Walter, Kohler expanded their business to include power systems, all facets of plumbing, war effort supplies and real estate ventures.
Today Kohler continues this family-owned and -operated tradition by expanding operations to include an extensive portfolio of leisure ventures, golf courses and renewable energy innovations.
How does one get from horse troughs to golf courses?
While Kohler's core mission has never changed, innovation around its products has. In 1926, the idea of mixing electricity with water was dangerous, but the KOHLER Electric Sink promised an end to handwashing dishes. What we now recognize as a dishwasher, this product was discontinued during the financial crisis of the Great Depression.
Today Kohler continues to innovate by introducing products that bring the internet of things to plumbing through KOHLER Konnect. This voice-enabled technology allows you to connect your shower, bathtub, toilet, mirror and faucet.
Kohler's investment in real estate has its roots in William Kohler's passion for workers' rights. Walter built The American Club® as a temporary home for European immigrants, and at its dedication he said, "a worker deserves not only wages, but roses as well." This passion continues today through Kohler Village, a planned community, as well as many leisure resorts.
This centennial company has an enduring mission of creating gracious living conditions through their products and services, and has kept its steadfast family-held leadership for generations while never deviating from its core strength. Kohler continues to manufacture bathtubs. However, this did not stop the company from investing in a more disruptive edge — real estate, leisure and engines.
There is a balance between a business's stable core and reinvention into new adjacent opportunities. Not all risks are profitable but centennial companies know that sometimes the risk is worth the reward. The secret to enduring the test of time is a company's ability to invest in risk carefully.
When considering this for your own company keep in mind:

Are you afraid to bring in experts? Do you fear turnover? Centennial businesses turn staff over regularly as appropriate and employ up to 70% of staff part-time, deliberately, to create a continuous flow of new ideas. Centennial firm RCA explains, "We don't want too many 'career academics,' who only work with us. We want people who are redefining practice too. That's why we asked Ford's Head of Design to work part-time on our Intelligent Mobility Program, while he was still at Ford."
Are you growing for the sake of growth? How do you measure success? Centennials don't use growth as a measure of success. Instead they constantly tweak and innovate their products and services for quality. A study of all the Centennials in the world found that 89% of them employ fewer than 300 people.
Are you afraid of failure? Can you create a safe space for innovation that includes little wins that move your product or service to the next level? Do you let your team reorganize for creativity and innovation? For example, Dyson continually rotates designers and engineers between different teams.
Whether your business is celebrating one year or 100 years, lessons from these Centennial business leaders prove that businesses that stand the test of time are a careful dance of stability and risk. When reviewing these questions with your colleagues consider that the idea is to balance between each core function — identity, core strengths and risk — one cannot function without the other.
Don't focus so hard on stability that you stop moving forward. Alternatively, don't take too many innovative risks that you go off track. When things change in the market or turn poorly, return to your core mission first to make sure you're grounded, before creating new innovative ripples at your edge to start moving forward again.