Every year, the International Builders' Show draws the best of the building industry from all over the world to celebrate Design & Construction Week.
IBS is a showcase for builders and the kitchen and bath industry, and is jammed packed with over 150 educational sessions and 1,500 builder suppliers, manufacturers and all things kitchen and bath.
We've learned that marketing building, remodeling and home improvement values to consumers isn't just about piling leads in the funnel, it's about knowing your customers' personas, attuning your product offerings to their changing lifestyles and delivering the best customer service experience through what is often a disruptive, expensive and scary process.
Here are some trends to consider for your product, service and marketing this year, direct from the floor of the 2018 International Builders' Show and 2018 Kitchen and Bath Industry Show:
Low Profile Cabinets and Appliances
Neutral colors and natural textures reigned at this year's show, along with clean lines, minimal decorations and cabinets without hardware or knobs. Consider this classic, yet modern look for 2018.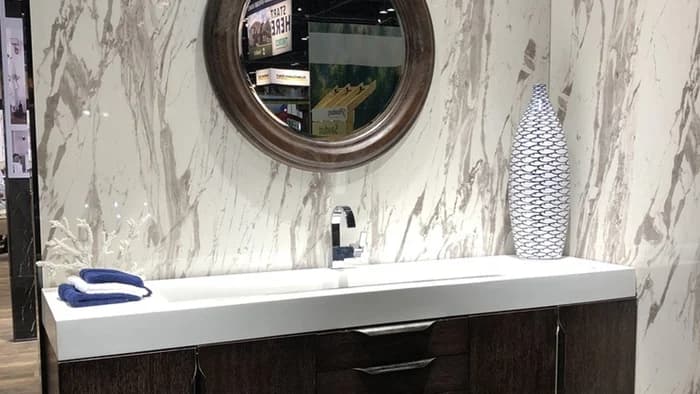 Return of the Soaking Tub
There was a particular emphasis on soaking tubs this year, with several different designs being featured at KBIS and IBS. One of my favorites was a tub made entirely of wood.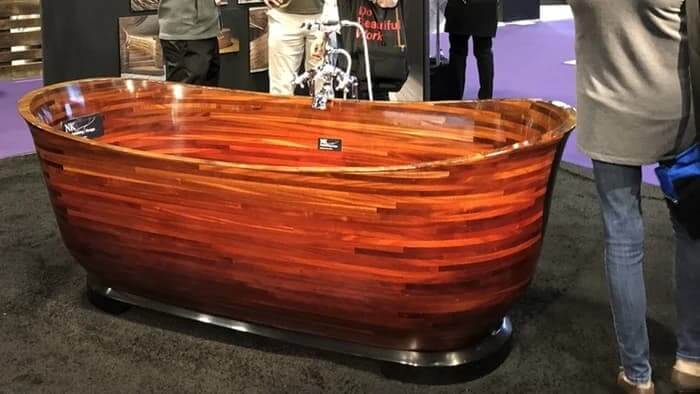 Copper
From kitchen and bathroom fixtures to smaller, decorative features, copper seemed to be the decorative metal finish of choice at KBIS this year.
Colorful Appliances
Say goodbye to classic colors like white and black. More colorful retro styled alternatives for ovens and countertop appliances are adding some pop to typically neutral kitchens.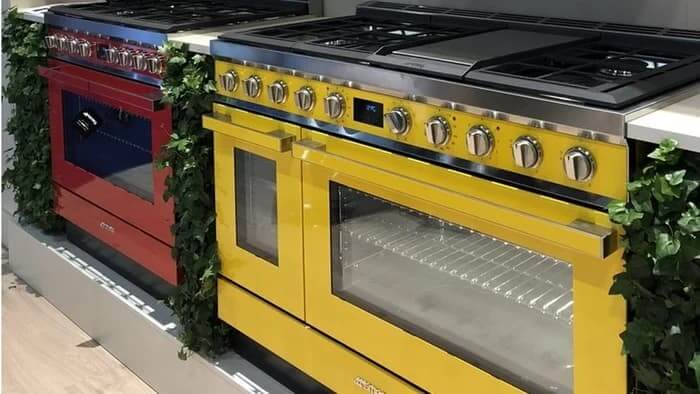 Geometric Patterns
These bold designs were on everything from shower doors and tile floors to cabinets. This modern look will update any room.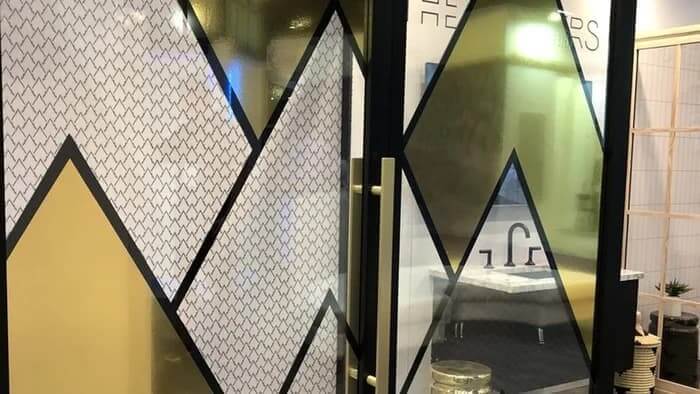 Reclaimed Wood
From eco-friendly peel-and-stick wood walls by Stikwood, to floors like Eldorado Stone's Vintage Ranch, named one of this year's Best Indoor Living Products, a big trend was the creative use of vintage wood. This look brings a rustic vibe wherever it is used.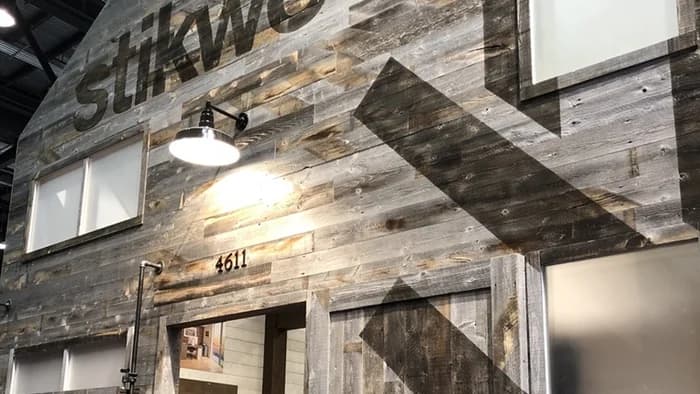 Floating Cabinets
This unique and modern look for bathroom vanities, TV stands and other shelving units, features modular designs which are mounted onto the wall.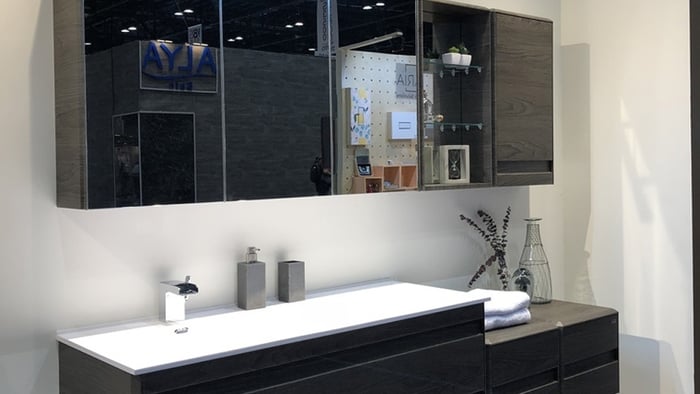 Home Automation
This trend is a given. IBS featured lighting solutions,high tech smoke detectors, home security systems and smart microwaves, all which can be controlled and monitored from your phone or tablet.
Outdoor Living Large
Creating a comfortable outdoor space to spend time in is part of every homeowner's dream. IBS has plenty of products and solutions to help make that dream a reality, from natural stone and building materials, to outdoor appliances and siding.
There were over 300 entries for best products at this year's International Builders' Show. Judges considered innovation, functionality, and good design when making their decisions.
What trends do you think will be big in the building industry this year? Leave us a comment or message on Facebook, Twitter or Instagram.