As consumers become increasingly smarter and more sophisticated, sales cycles and processes are becoming more complex, requiring cross-functional input and participation. In other words, companies need strong sales enablement programs in place.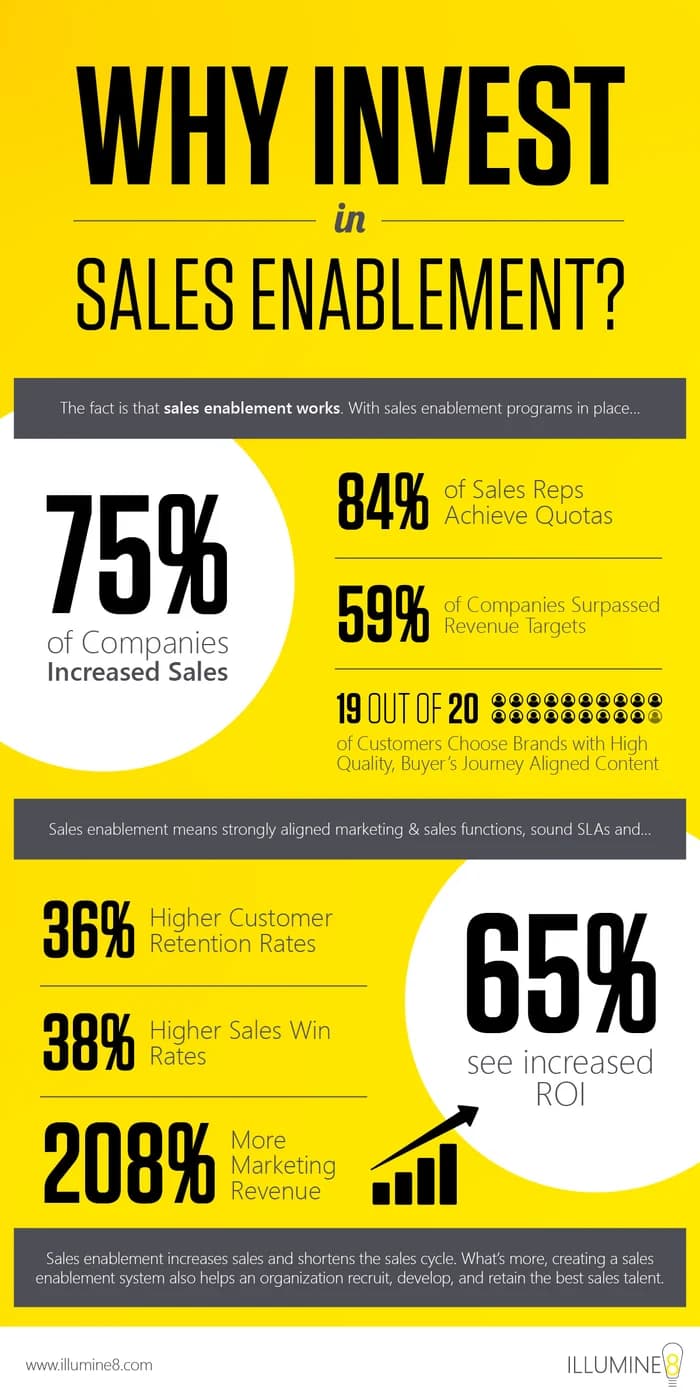 Hoisting up an effective sales enablement program takes guts, hard work and sometimes painfully honest collaboration from all corners of your business. (If you're new to sales enablement, you can check out our blog here for a quick crash course).
Doing sales enablement the right way is hard, but the benefits can completely transform your business.
Marketing consultant Pam Didner had this to say about sales enablement via LinkedIn: "Salespeople can't go it alone anymore in the digital era. Sales enablement is essential if the purchase cycle is long and the products and services require education and explanation. They need to be properly trained and equipped with relevant knowledge, tools, and processes from customer outreach through deal closing. This is especially true in B2B, technology or complex sales."
Empowering your sales team to succeed in the digital era via a strong sales enablement program has clear benefits to your bottom line:
It will enhance marketing and sales alignment
It will reduce the sales cycle
It will increase revenue
ClientPoint had this to say about sales enablement's most important benefit, revenue generation: "Increased revenue is the leading benefit of sales enablement and the main reason companies of all sizes are adopting the practice. With streamlined sales processes, sales reps can now prioritize deals more efficiently. They can channel their efforts towards deals with higher potential for closing. This considerably reduces the length of the sales cycle and increases sales efficiency. Ultimately, the sales team can have a higher percentage of sales conversions. This drives increased revenue for your company and supports your organization's big picture goals."
Still not convinced? Here are some stats about sales enablement that might inspire you to embrace the hard work to reap the long-term rewards:
These sales enablement numbers speak for themselves. Take the leap. Do the work. Reap the benefits of stronger revenue and greater efficiency.
If you're looking for a sales enablement expert you can trust, Illumine8 Marketing & PR is always here to help. Reach out to us today. We'd love to learn more about your company and how we might be able you take your sales performance to the next level.