The holidays are a popular time for branded company gifts for clients and employees. Consider these road-tested gifts part of your customer retention and internal marketing strategies.
Company gift evaluation criteria
We road-tested all the gifts listed in the Illumine8 annual company branded gift guide this past year. Each suggestion has a personal stamp of approval. When evaluating a gift, we review its quality, brand-ability (i.e., how easy it is to get your logo imprinted), and staying power. We don't believe in disposable swag unless it's compostable. We do believe in supporting small and innovative businesses where we can. Finally, we consider the gift manufacturer's practices and impact. If you are looking for the perfect corporate gift that aligns with your company's values that don't get thrown in a drawer and never seen again, this is your gift guide.
Cell phone accessories: mobile made better

*Small Business *Eco-friendly *Innovative
Available in leather or plant-based MIRUM®, a 100% plant-based material with zero plastics) these wallets stick (and re-stick) to your favorite phone case. They hold two credit cards (or ids) comfortably, perfect for events or times you don't want to bring your entire wallet. Brandable and beautifully made, they make a great impression and get your brand in front of people daily. We use the wallet also to hold the magnet that works with a cell phone car mount (also a great branded gift item).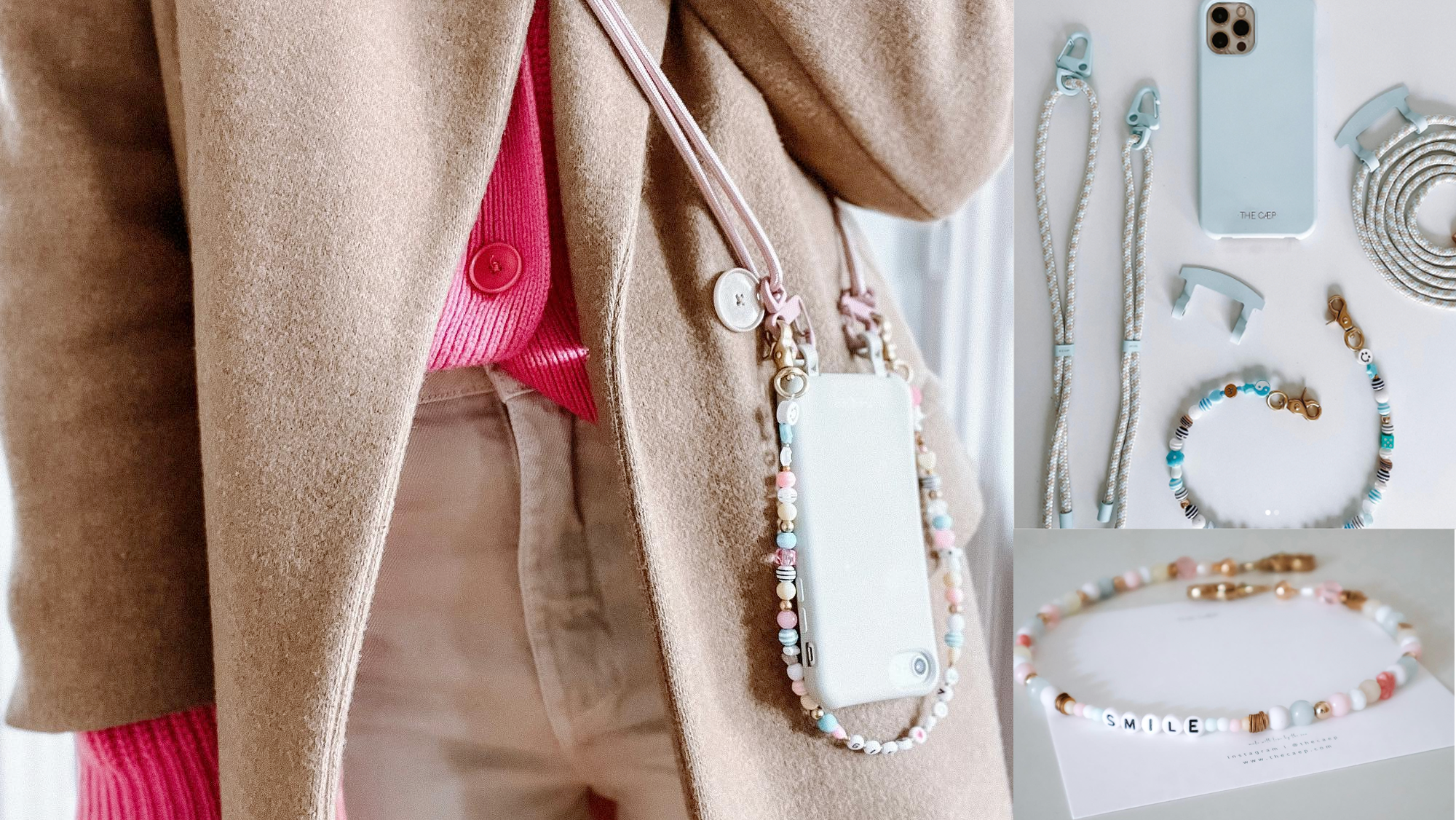 *Small Business *Eco-Friendly *Innovative
If you ever wished your cell phone wasn't in your pocket but didn't want to take a bag or purse, the CAEP is the answer. Described as "phonewear," the CAEP is a phone case and switch rope system that instantly adds a lanyard or shorter wristlet to your phone that pops on and off without taking the case entirely off the phone. For dog walkers and parents, this is a game changer. Add the Wooley-made custom wallet, and you will have a full-service gift! The CAEP's Fully Customizable Dinghy is the wristlet option where you can pick up to 10 letters or numbers and a color scheme. Finally, consider the 2-in-1 Detach case with the opportunity for the lanyard rope and the customizable wristlet.

*Innovative *Eco-friendly packaging option
With hybrid and remote work more prevalent, carrying around every charger you need is a hassle (we have a solution for those tangled cords too). Lighten someone's bag with this attractive wireless charger. Native's elegant designs are modern and travel-friendly. The charger can be imprinted with your logo, but the design is so eye-catching you might reconsider.
For the traveler: gifts that pack and go in style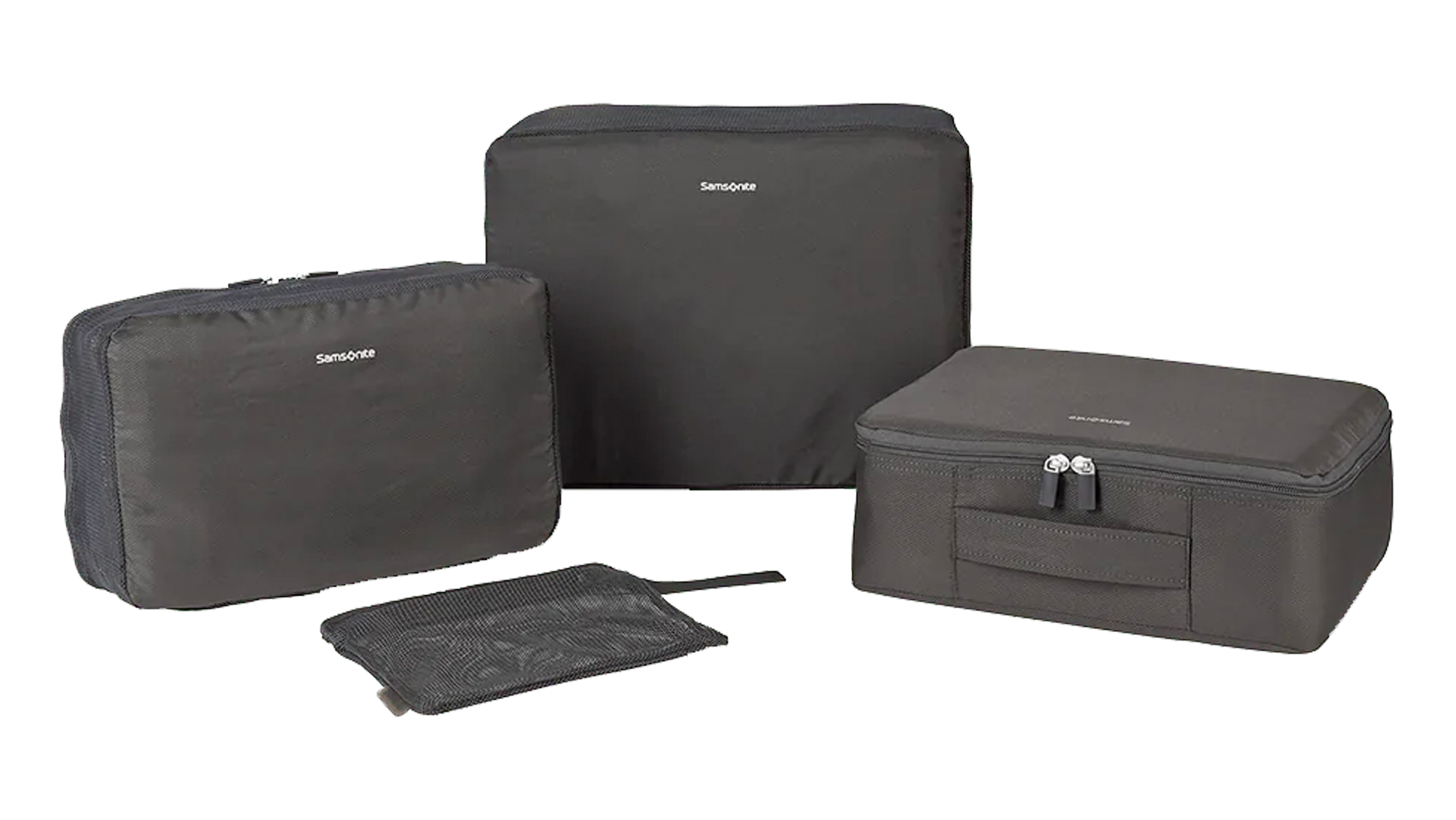 *Eco-friendly company
For the type-A traveler, nothing brings inner peace like neatly sorted clothing into your suitcase. This set of three packing cubes plus a small packing pouch keeps you organized while traveling. Mesh ventilation provides breathable storage options for your clothes. Packing cubes nest together or pack into a small pouch for easy storage. And you can add your logo to the set, so it goes wherever your customers go.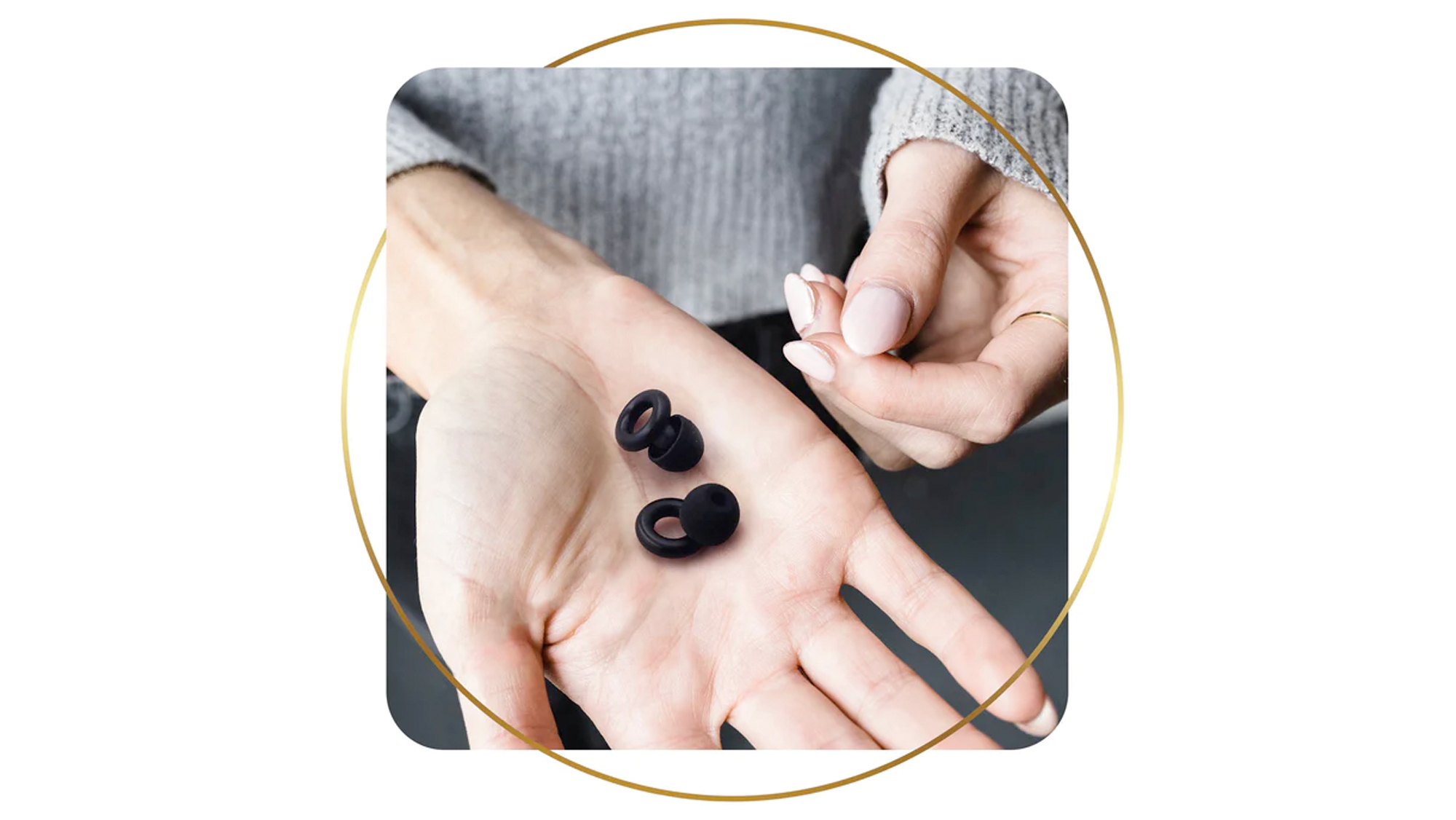 *Innovative *Eco-friendly packaging option
Long flights wearing noise-canceling headphones can take a toll on your ears. Maybe your hotel room is next to the elevator, and you can't sleep. Even loud offices or public spaces can make concentrating hard, but The Loop earplugs solve that problem. Comfortable enough that you can sleep with them in (yes, we tested sleeping with them in, and even snoring spouses are no match for these earplugs), The Loop is attractive, comfortable, and comes in multiple colors and sizes. You might like these so much that you consider keeping them for yourself.
Forget the free paper tags at the airport; this is a luggage tag you want to show off. These high-quality tags are hand pressed with your branding or your customer's or employees' initials. The flap keeps information private from prying eyes. Soft leather makes this tag perfect for bookbags and tote bags as well.
For the new commute: gifts for the mobile office
*Eco-friendly *B-Corp
Perfect for just the essentials to and from the coffee shop or co-working office. This slick, minimalist design is ideal for the tasteful placement of your company logo. The padded laptop sleeve fits up to a 14-inch laptop, water bottle, notebook, sunglasses, and personal items. Water and stain-resistant, this backpack will become your everyday companion.
Looking for a travel-tested upgrade? Consider the Away Everywhere Zip Backpack.
*Innovative *Eco-friendly packaging option
Another pick from Native, this cord organizer has the same sleek minimalist design native is known for, but unlike other organizers, this one doesn't bulge or collapse when carrying bulky charge bricks. Water-resistant, and the quilted organized interior keeps cords untangled and protected.
*Sustainable
We love anything from Miir - water bottles to coffee tumblers and pour-over kettles. Even Lucy approves of Miir's dog bowl. But for humans, the best coffee tumbler we have found is the Flip Traveler. The lid is leakproof. The imprinted design is crisp. It survives the dishwasher without your design flaking off. Oh, and your coffee stays hot until happy hour.
Are you looking for an insulated water bottle? We love this 20oz wide-mouth version of a classic water bottle.
For the home: gifts for home enjoyment and self-care
*Sustainable
Want to spark a laugh? Have a little fun with these snarky, tongue-in-cheek candles from Anecdote. Made with coconut-soy wax and sarcasm, just pop your logo on the lid and send a message that burns.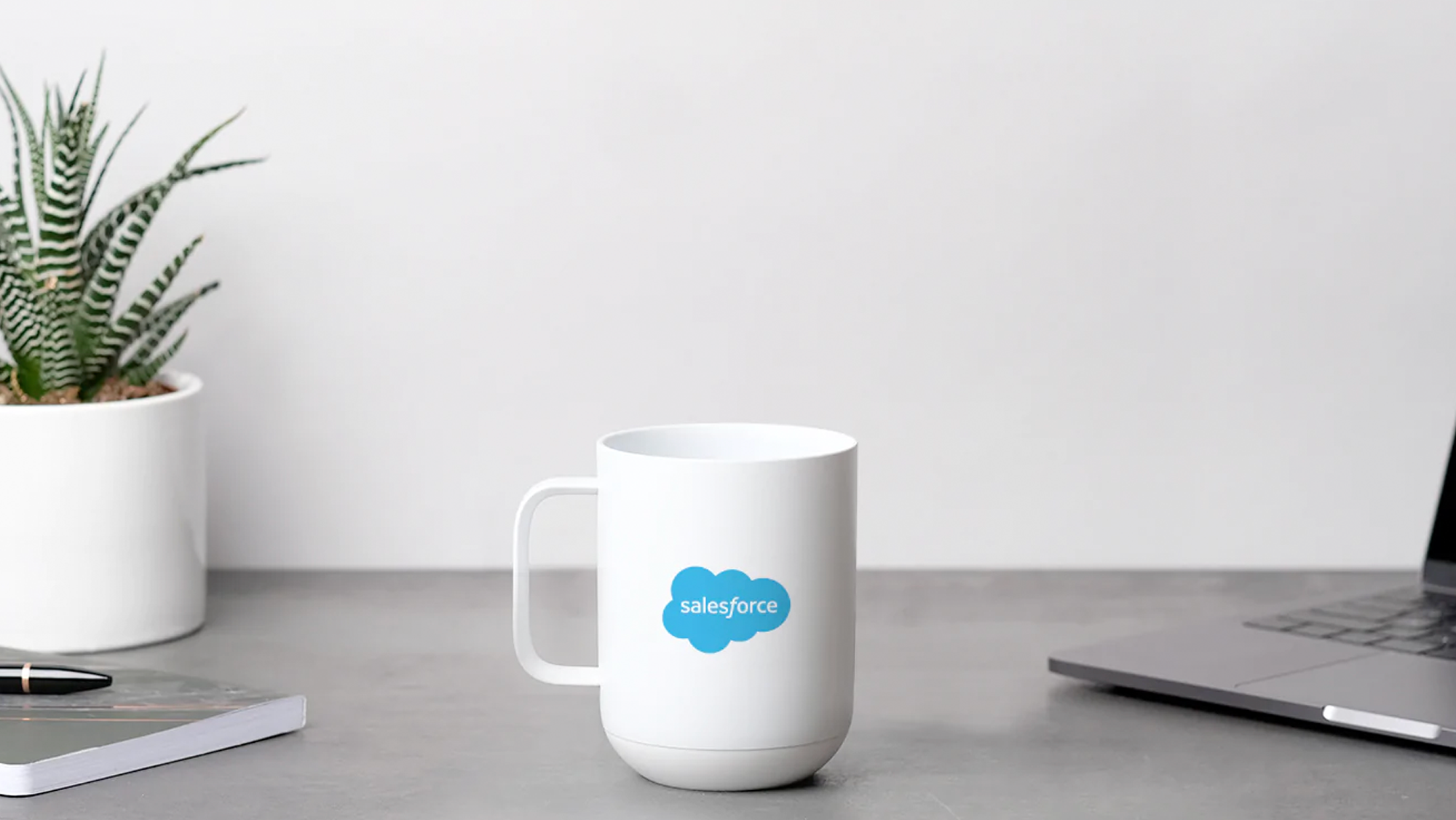 *Innovative
For those who enjoy their beverages at precise temperatures, the ember mug is in a category to itself. The cup keeps your drink to the temperature you set that you can control from your smartphone. Great for desks at home or work.
*Innovative
If you haven't heard, working out is the new CEO hustle. So if you work out or just need to relax after a long day of screen time, the Theragun mini will help speed up recovery and loosen tight muscles. Even better, the Theragun mini version is great for travel. We also love that Therabody supports care for everyone who needs a little self-care, including emergency responders, teachers, and the military.
For adventure: gifts for the outdoors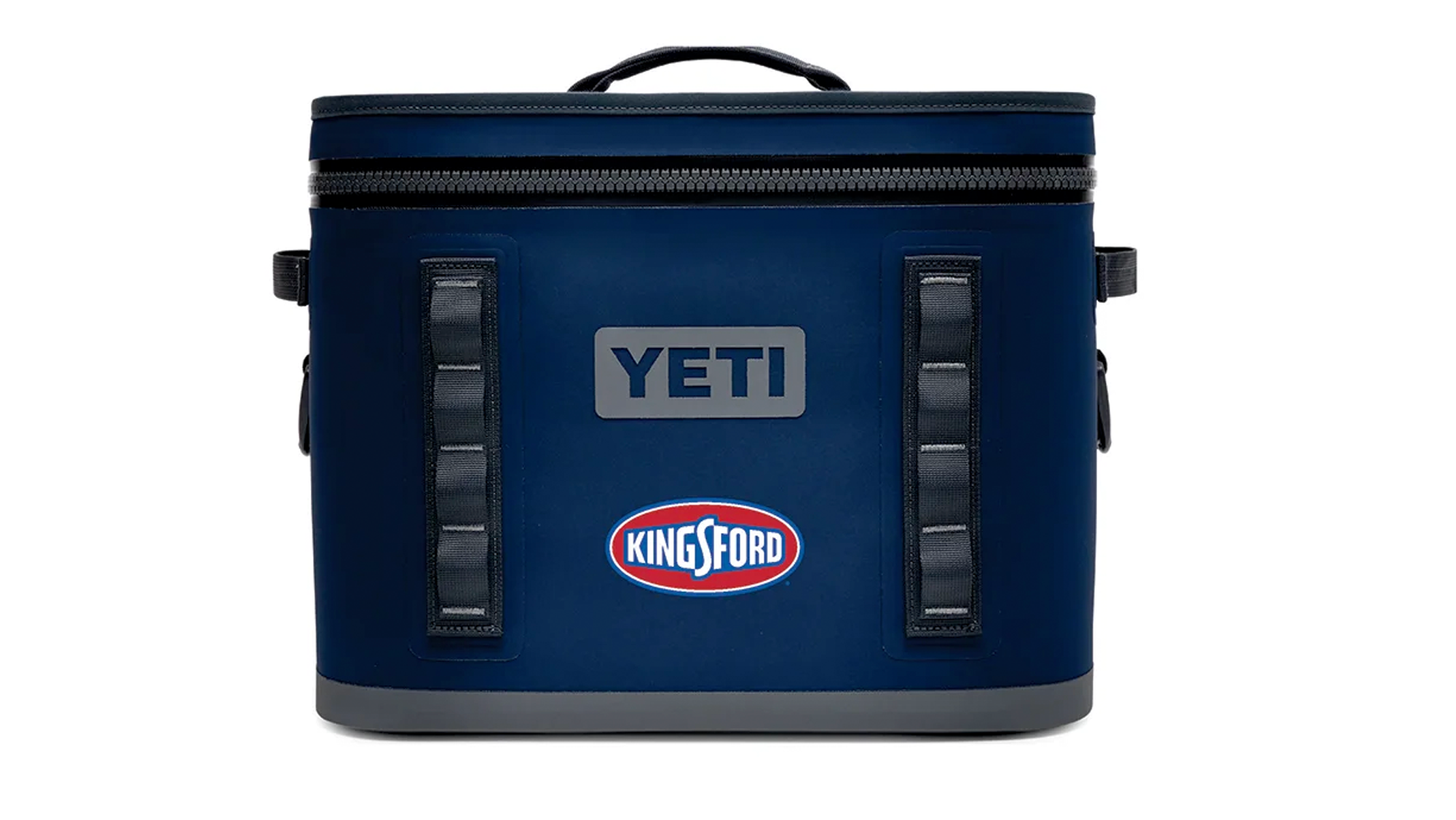 *Sustainable
The Yeti Daytrip lunch bag is an excellent gift for anyone who's always taking their lunch on the go at an accessible price point. We are also big fans of the Hopper M30 with its softer sides and more effortless-to-use zippers, unlike the Hopper Flip design, which is rigid. This cooler goes from the campsite to the tailgate to the grocery store.

*Eco-friendly
Made from wool, Pendleton throws will find their way to campfires and couches. Cozying up with these throws is like wearing your favorite old sweater - but without the stains. It can be monogrammed or embroidered and comes in multiple designs.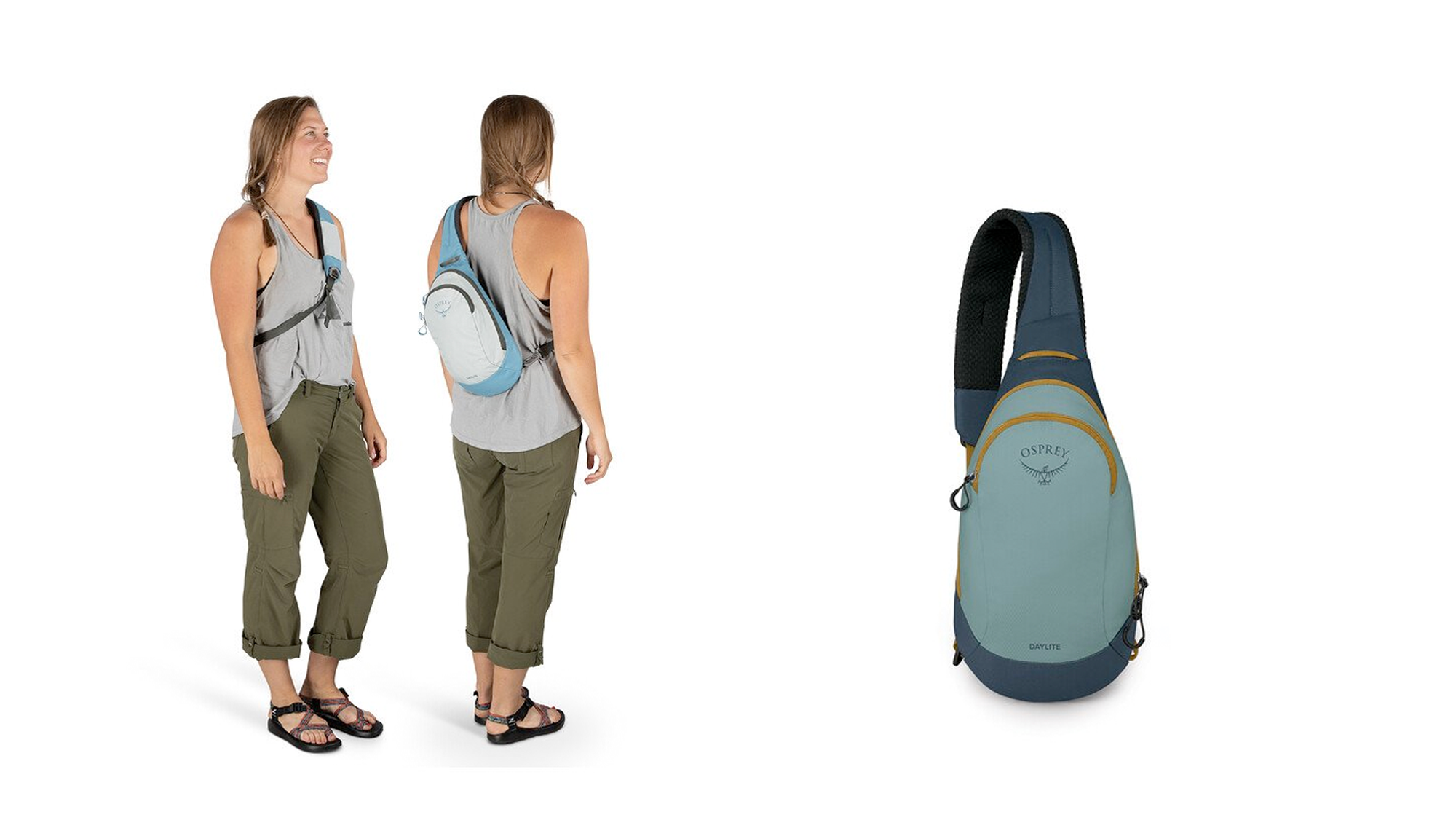 *Sustainable design
Perfect for where a day's adventures take you, this sling-style backpack is an all-around choice for the hiker, parent, or picnicker. Not only is the design versatile and eco-friendly (recycled fabrics, GRS-certified recycled polyester, and a PFC-free DWR coating), but unlike many backpacks, the mesh design lets your back breathe as you move.