About Kenwood Management:

Kenwood Management is an investment property management firm that uses investor capital to acquire properties and provide excellent service to tenants in the Baltimore and Washington metropolitan areas.

Working With Illumine8:

Illumine8 worked with Kenwood on several automation and marketing projects to streamline their business and attract more tenants and investors.

After:

Kenwood saves hundreds of hours while growing its tenant and investor numbers. Now, they can strengthen bonds with both parties and build brand loyalty in an industry known for purely transactional relationships.
177%
Website Traffic Growth YOY
90%
Customer Retention Achieved
16
Staff Hours Saved Each Month
Summary
Kenwood Management is a real estate investment company built as a vehicle to attract private equity from long-term investors and to provide superior property management services to business owners throughout the Baltimore and Washington, D.C. metropolitan area.
The organization is mission-driven and committed to delivering value well beyond industry baselines. However, Kenwood's systems and processes were primarily analog and had become an obstacle that prevented them from scaling the business in an increasingly digital world.
Illumine8 partnered with Kenwood to deliver an enterprise-wide digital transformation that replaced legacy systems while also empowering the organization to connect with their community and further differentiate the brand to attract new tenants and investors.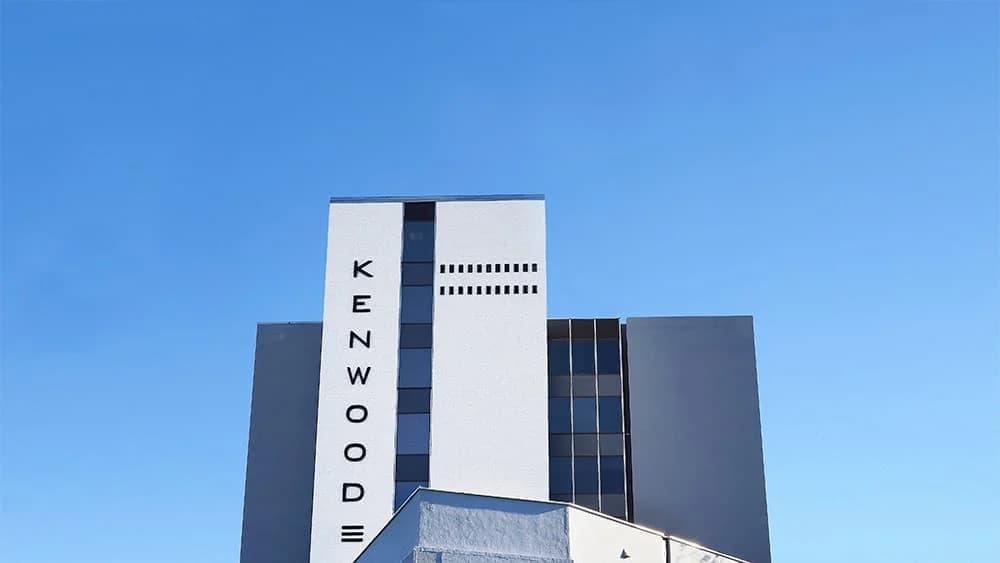 Weaving together the Kenwood mission, the needs of their tenants, and the interests of their investors, Illumine8 created a dynamic digital experience that goes beyond a simple website.
The Challenges
"We didn't know what we didn't know…"
Kenwood has seen great success since its founding in 1997. They've beaten the S&P 500's returns for their investors while building a premier commercial property management service. However, they didn't feel like they were bringing in enough new investors and high-quality tenants. The problem is, they didn't know what they didn't know when it came to overcoming their growth challenges.
Fortunately, they were referred to Illumine8 in 2018. Illumine8 helped Kenwood answer those questions and identified a few key areas that, if improved, could reignite growth for Kenwood:
Updating and modernizing the Kenwood website
Addressing outdated CRM system and automating time-consuming and error-prone manual tasks
Increasing customer engagement by creating compelling digital experiences
"What I find interesting and fun about what Illumine8 brings to us is they'll come up with a good idea at first, like updating our website. Then, out of the blue, they surprise me and say, 'Oh no, there's more you can do'. Or even 'have you thought about doing this?'"
- Bill, Principal, Kenwood Management Company
Challenge #1: An Old Website
Before meeting Illumine8, Kenwood hadn't touched their website since 2008. It was little more than an electronic brochure for the company. According to Bill, one of Kenwood's principals:
"That was what the majority of companies who were similar to Kenwood had — you know, it was just an electronic brochure, and I didn't know what value we could get out of it."
While working with Illumine8, Kenwood quickly realized their site was far behind modern industry standards. They wanted a website that matched their organization's excellence while providing somewhere to convert new leads and place brand-building content.
Solution #1: Web Redesign and Marketing Automation
Illumine8 began by fully redesigning and modernizing Kenwood's website to improve user experience and further establish Kenwood's brand. The new website sparked a 177% increase in traffic from 2019 to 2020.
To create a more personalized experience for Kenwood's customers and to better understand how the website can deliver value, Illumine8 leveraged marketing automation to develop a dynamic homepage for Kenwood. Dynamic homepages use programmed marketing automation to personalize the user experience based on their preferences. In Kenwood's case, this means the content presented to tenants and investors is a different experience on the same page. Through marketing automation, Kenwood shows tenants a homepage with items like tenant services, lease availability, tenant-relevant content, and more. Meanwhile, investors will see the page containing investor-specific content such as Kenwood's investor services, property press releases, investor-related content, and more.
Kenwood's customers now have an easier time finding what they're looking for and stay on the website for a much longer time, boosting on-page SEO performance. This enhanced user experience also increases the chance a visitor becomes a tenant or investor.
Challenge #2: Outdated CRM and Operations
Before the engagement, Kenwood kept their data siloed in a local CRM and numerous separate spreadsheets. If an employee needed data on a customer, it wasn't easy to access remotely and the entire picture of that customer's engagement with Kenwood was scattered across multiple systems.
Illumine8 first helped Kenwood migrate from their existing local Maximizer CRM to the cloud-based HubSpot CRM platform. This same platform also was leveraged to build Kenwood's new website, meaning that now Kenwood can communicate and track digital engagement from one CRM which they can access from any location.
With the new clean CRM data in place, Kenwood and Illumine8 began auditing the company's manual operations and processes identifying redundancies and manual tasks that could now be automated.
Within the spreadsheets used to manage data were hundreds of tenant lease and renewal information for all of their properties. Manually checking these were prone to error and took valuable time away from other activities.
Managing certificates of insurance, or COIs, was much the same way. Kenwood had to routinely check that tenant and contractor COIs were up-to-date and reach out to people whose COIs were about to expire. This manual process is also time-consuming and error-prone, contributing to a compliance issue and exposing the company to risk.
While diving into Kenwood's business, Illumine8 determined they could automate these two processes and return a significant amount of time for other more complex tasks.
Solution #2: Time-Saving Automation
Before beginning work on either automation, Illumine8 first laid out a blueprint so Kenwood could understand precisely what Illumine8's solutions would do.
First, Illumine8 automated rent renewals by designing a workflow that automatically alerts appropriate Kenwood team members when a tenant is due for renewal. It also handles emails, follow-ups, and task creation. Plus, management has a central dashboard containing tenant information across all properties, cutting the need to juggle 18 spreadsheets.
After that, Illumine8 automated Certificate of Insurance (COI) management. The new COI workflow identifies tenants with soon-to-expire COIs, then automatically emails them, and continues following up until the recipient updates their COI.
"Before, we were only about 20% compliant on COI after initial contact. Now we're on target to be around 80% compliant without having to invest more employee time."
Thanks to these two automations, Kenwood can maximize renewal revenue and ensure COIs are up-to-date while drastically cutting employee time spent on these and lowering company risk.
Challenge #3: Engaging The Kenwood Community
"How do we make the landlord-tenant relationship significantly more valuable than just providing space and good service?"
Kenwood's largest goal was to go beyond the purely transactional nature of tenant-landlord relationships by adding value. In doing so, they could build a long-term base of investors and tenants that remained loyal to Kenwood.
Kenwood had initially established the Kenwood Community to create that connection. Again, the challenge was figuring out how to engage these parties. Illumine8 worked closely with Kenwood to shine a light on those unknowns and come up with several ways to provide value to the Kenwood Community through digital means.
Solution #3: Engaging Content That Sets Kenwood Apart
Illumine8 helped Kenwood leverage technology to create more connections with existing tenants and investors by producing different forms of educational content, including written newsletters, blog posts, webinars, and videos. Illumine8 also helped Kenwood identify existing content and optimize and repurpose it.
Kenwood found the video content to be especially helpful in adding value and strengthening relationships with investors:
"I think it's a very, very powerful tool, and it's a very good way for us to connect to our tenants, investors, and even contractors. That content has produced a significant amount of positive feedback from people in the real estate industry."
Bill started to receive plenty of positive feedback on the videos Kenwood was producing:
"I don't even ask for it, but somebody will say to me, 'I saw that video that you put up last week on this topic, and I thought it was really interesting. You explained a certain real estate term that I'd never understood completely and it was really helpful.'"
Through creating consistent, high-quality content, Kenwood has and continues to foster a loyal community of investors and tenants in an industry where such a thing is rare.
Results
Kenwood's digital transformation and task automation created dramatic results for the firm. Here are some quick stats:
177% website traffic growth YOY
39% social media following growth YOY
44% opens and 19% clickthrough rate (CTR) on emails
16 hours per month saved on manual tasks
90% customer retention rate
Kenwood's most significant improvement, in their opinion, is the high level of engagement with their Kenwood Community.
"In the 3-4 years that we've worked with Illumine8, we've produced so much additional content, so many additional connection points with tenants and investors."