In honor of the annual Great American Beer Festival that occurred in Denver over the weekend, the Illumine8 After Hours crew set out on their own mini judges panel, sampling three different domestic pilsners.
Christina and Erik used a two-pronged approach in their judging criteria: taste and can/label design. Here's how it played out live:
The super-scientific results:
Gold Medal - Manor Hill Pilsner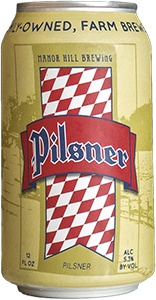 From Manor Hill's website: "Our take on a classic German Pilsner was created using corn grown on our very own farm. Leaf Saaz, Hallertau Mittelfruh and Triple Pearl hops provide a distinct German grassiness that is followed by a touch of grain, citrus and a clean finish."
This beer was a unanimous winner in the taste department. Surprisngly flavorful for a pilsner, and accurately described as having a clean finish.
Fun fact: Located on a 54-acre working farm, Manor Hill is Howard County, Maryland's first farm brewery.
Silver Medal - Burley Oak Bilsner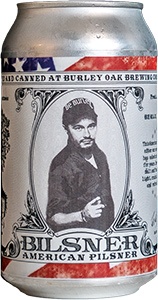 From Burley Oak's website: "This American Pilsner is named after our co-worker Bill, who has asked us to make a Pilsner for over a year. Brewed with Pilsner malt and toasted wheat, this light, crushable beer is a crisp, and refreshing type deal."
If the competition criteria was strictly can design, this would be our winner. In a constantly crowding craft beer market, I love seeing a unique, humorous, and humanizing approach to product marketing. Cheers, Bill!
Fun fact: The town of Berlin, Maryland (where Burley Oak is located) had its named derived from an old tavern called the Burleigh Inn.
Bronze Medal - Avery Joe's Pils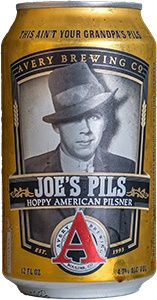 From Avery's website: "A contemporary rendition of a classic style, Joe's is hopped with purpose: beautifully bitter and dry with an abundance of floral, Noble German hops."
Well, someone had to finish third. Joe's Pils is a fine drinkable pilsner, it's just nothing exceptionally noteworthy. I would have also liked to see a brief explanatory story as part of the package design.
Fun fact: Avery Brewing Company was the first Colorado brewery to package IPAs.
Illumine8 Marketing & PR is a Frederick, Maryland-based firm that combines the power of business development strategy, marketing creativity, and customer-focused sales to deliver sustainable and measurable results.