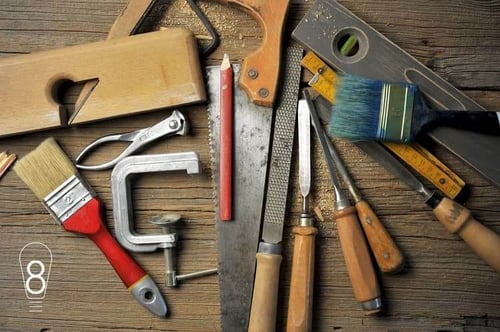 And you thought Bat Man had the monopoly on utility belts. Well, think again: meet Unbound Marketing, the digital utility belt for the modern marketing superhero.
Unbound marketing blends inbound and outbound marketing and creates a rainbow spectrum of content-driven, traffic-boosting possibilities. There are many areas of expertise that frame the unbound marketing world, including buyer personas, web analytics and great content. This strategy requires the efforts of man and technology (thank goodness we live in the Digital Age), so here are some unbound marketing tools that will change the way you do business:
DivvyHQ: This website takes the place of your handy-dandy agenda and notebook, so say goodbye to wasting paper. DivvyHQ is an online editorial calendar that allows users to manage multiple workflows and share their progress with their entire team. If that doesn't sound like a dream come true, here are three reasons why it is:
The Dashboard tool lets you take a quick snapshot of what's due, what's done and what's being worked on real-time.
When projects are completed, users can post them directly to Twitter, Facebook and other platforms, so no more worrying about which content is for which website.
You can "park" your ideas in their "Divvy Parking Lot" instead of waiting to share until your next office meeting or sending a pointless e-mail.
Facebook Audience Insights: If your company uses Facebook, this hidden gem will make targeting and creating your buyer personas simple. Your page must have at least 1,000 likes for this to work, but if it does, you're golden. This tool allows you to research the demographics of the people who have interacted with your page. The demographic information will include gender, age, education, job titles, relationship status, other liked pages, Facebook activity, devices used and geographic location.
Bonus: If your company is in the United States, you can see your audience's household characteristics and spending habits. Cha-ching!
Moz: Talk about SEO perfection. This website has five free tools for users to try: Open Site Explorer, Followerwonk (for Twitter), MozScape API and MozBar. Every tool is made specifically for analyzing your content and driving it to the top of the search engine rankings. You can also upgrade to Moz Pro, which will enhance some of the free features and include new ones, and check out their newest addition, Moz Local. It's a Moz world, and we're just living in it.
MailChimp: Though HubSpot may be a more robust solution, this cloud-based service provider gives users the ability to create flawless e-mail templates with flexible designs. Your company will also avoid the dreaded spam folder because MailChimp segments sending lists for better audience targeting and allows you to track your leads with advanced analytics. This service also makes it easier to get personal with your personas by adding notes and one-on-one conversations. Monkeys may be man's newest best friend.
Pinterest: This social media website doesn't analyze or create templates, but it is one of the most underrated platforms in marketing. Pinterest allows users to pin website links to specific boards on their profile. Companies can use it to promote their content and the subsequent content of their niche market without paying for ad space or giving a sales pitch.
Pro Tip: They're also great for exploring do-it-yourself projects.
No matter what phase of unbound marketing your company is in, these tools can help – and they will change your business life. From simplifying the production calendar and e-mail templates to analyzing your lead generation, buyer personas and SEO, these tricks of the trade will get the job done.
Think of your desktop as your Batman utility belt and these websites as your Batarang and throwing star. Now go start saving the (unbound marketing) world!