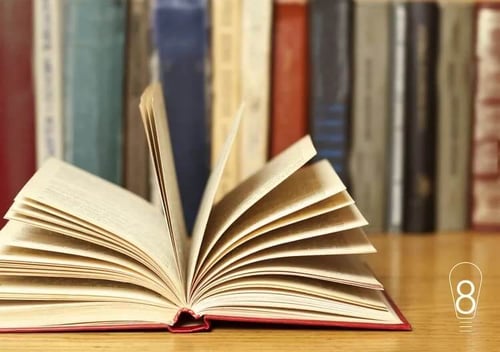 So you have all of this good, solid content with long-tail keywords and an amazing, easy-to-navigate website to publish it on.
So, where are your leads?
The answer: they probably haven't found you yet. Even though your content is relevant and full of superb information, you need to make sure your long-tail keywords are valuable enough to end up in the top 10 organic search results.
Now, you may be asking yourself: "How do I know which keywords will produce the most traffic?"
That's a good question, and it's one that we can help you answer. Here's our easy 4-step plan on how to research keyword phrases:
Step 1:
Create a list of important, relevant topics based on your company's industry and services. Then, think about all of your buyer personas and what they would search for or what they might want to read if they were seeking services similar to yours. Putting yourself at the keyboard of your consumer is key to increasing your search engine optimization (SEO).
Step 2:
Narrow the topics down to keyword phrases. Go beyond thinking about using a singular, broad keyword. You should be focused on multiple long-tail keywords--meaning groups of words or a phrase like "Frederick Maryland Marketing Agencies"-- that you think rank high in SEO. If you can't guess which long-tails are your top performers, you can use Google AdWords Keyword Tool (which sounds too good to be true, but it's not).
Enter your most common phrases, and let it analyze your choices. It will produce the most successful keywords that visitors actually use to arrive at your website.
Step 3:
After figuring out which long-tail keywords are creating the most traffic to your content, search related terms. You do not want to use the same phrases over and over again because Google "spiders" (a Googlebot that crawls through the Internet to fetch billions of websites for the Google Index) will mark your website as spam.
So, where is the easiest place to look for other similar keywords? Ironically, it's at the bottom of Google's search page and in the bar while you're typing. Use these suggestions as wild cards you may not have thought of before. They are similar to your original input, but they can be used to spark new ideas.
Google should basically be your best friend by now.
Step 4:
Evaluate your list. After you have discovered which keywords work best, use HubSpot's Keyword App to see how your competitors are doing. If you don't have HubSpot, you can go back to Google's AdWords Keyword Tool. Just look under the Columns tab, go to Extracted from Webpage and enter your competitor's web address. This will display that website's keyword suggestions.
Stop worrying about winning over a keyword that your competition has already locked down. Instead, focus your efforts on tailoring your phrases to what you do best because that is when your content will be at the top of a search engine.
Tips:
Consider questions. Not everyone types in "best local gym, Frederick" to get top results about which local gym will work for them. Some people will type in "Where is the best local gym in Frederick, Maryland?" Try using keywords that offer more answers than just a company name, such as "directions," "rates," or "trainers."
When you are using Google to find wild card suggestions for new keywords, test phrases that may be a bit overdone. Type in "best ___ in Frederick." Does it come up with restaurants? Attractions? Get ahead of the game and start exploring your creativity with keywords.
Keep your phrases short. Simply put, to end up on the first two pages of a search engine, skip out on the articles and use conjunctions in your keywords.
We know this may be a lot to take in, but we promise the research is worth it. Motivate yourself by thinking about Googling a topic and seeing your content on the first page. Good luck!