Empower teams to close more deals
A sales team armed with all the necessary tools and materials is properly set up for success. Figuring out what those tools and materials are is the challenging part, and getting marketing and sales efforts aligned is the first step. Whether your teams need training and resources to put everyone on the same page, or technology and processes to move prospects through the sales cycle, sales enablement provides all the building blocks.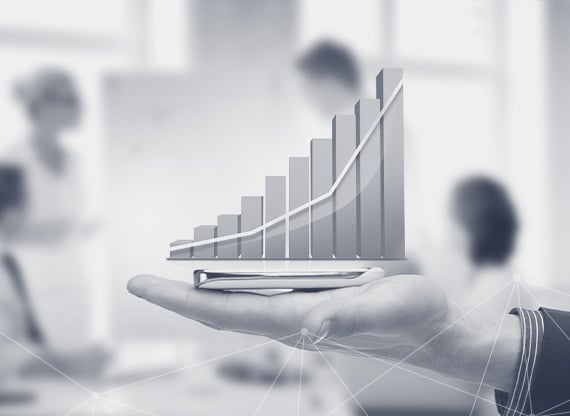 One strategic team
Traditionally, breaking marketing and sales teams into different departments that feed off each other was the right way of thinking. The technology and methodology for a truly digital team just wasn't there yet. Now, everyone has to work together on one strategic team, constantly transferring knowledge and harnessing the skills and abilities of each member of each team. If your teams are out of alignment, the train is off the tracks.
Chart the course
Illumine8's sales enablement process works to identify the core structures and capabilities of your internal teams and supplement in areas to fill the gaps. Our teams become fully integrated to provide the right technologies, assets, and resources to set your sales and marketing team up for success. We start by conducting a thorough review of systems, technologies, assets, training, and capabilities. We then put together a plan of attack and identify areas of growth. We follow it up with detailed and thorough reporting and analytics, allowing you to track and monitor gains.
"Organizations see a significant impact on sales as a result of sales enablement; 76% of organizations see an increase in sales between 6% to 20%."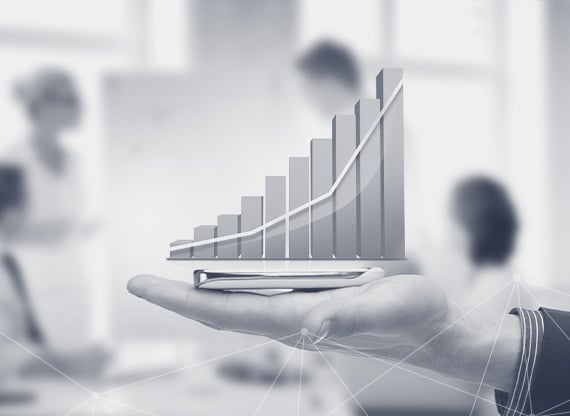 Enable Growth
Give your sales team everything they need to close the deal.
Marketing and Sales Alignment
Are your teams working together?
Marketing and sales teams need alignment to succeed. We audit your marketing and sales process, provide detailed recommendations as well as a finalized service level agreement and training to make sure the lead-to-customer buying process runs smoothly from the inside out.
Close more deals with better tech and training
Is your sales technology working for you, or against you? If your team isn't trained properly or isn't using your sales tech to the fullest potential, it might be doing more harm than good. Illumine8's team works with you to identify technology weaknesses and provides training on existing systems as well as implementation of new ones. Doing so will allow your team to close more deals, form better and more personal relationships, and manage their pipeline more effectively.
Develop your sales roadmap
Without a detailed sales process, the efforts of your sales team are a mystery and you won't have any insight into where deals are in your sales funnel. We identify your various sales stages, map out the complete journey, and provide implementation support with your sales team. With this level of transparency, you'll always be up to date on what's going on with your sales team.
Are you consistent with your brand?
Offer your prospects brand consistency from their first touchpoint with your sales team. From proposals and presentations to brochures and one-sheets, well designed and well written sales materials will establish your company brand and message from the very beginning.
Explore all our resources
Interested in reading more about Illumine8 and our thought-leadership content?
Read through our Kenwood Management Case Study to learn how we accomplished digital transformation through a series of marketing and automation projects, or learn about how you leverage agency partners to increase ROI.
Whatever your goal, we have solutions to help you achieve it.