Marketing moves fast, and the marketing agency you partner with needs to move even faster to be effective.
Choosing the right marketing partner yields great rewards, for sure, but knowing how to maximize this partnership is sometimes a struggle.
Our latest eBook helps you get the most from your marketing agency partnership. Here's a sneak peak at what you'll learn from our award-winning eBook, Leveraging Agency Partners To Maximize Marketing ROI:
How a strong marketing partner can modernize your marketing infrastructure to improve performance
Why utilizing "A La Carte" marketing services and automated marketing can save you time and attract new customers
How the right marketing agency can help you execute on more ideas
Why stronger results tracking can help you make the case for larger marketing budgets
How marketing experts can help align sales and marketing for strong closing rates
Our free marketing eBook is a quick read with
tremendous upside

for your business. Download it today and apply its recommendations for immediate impact.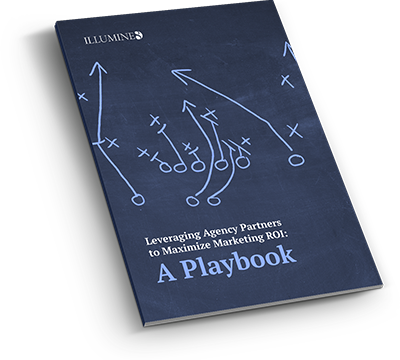 Free eBook Download: Leveraging Agency Partners To Maximize Marketing ROI