Waker is the worst font ever.
In the spirit of March, our graphic designer and resident bracketologist assembled a regionalized bracket with 64 of the worst fonts known to mankind. They were roughly seeded based on perceived awfulness, and you—the opinionated internet user—voiced your hate as we went round-by-round to determine the worst font in existence.
The Bracket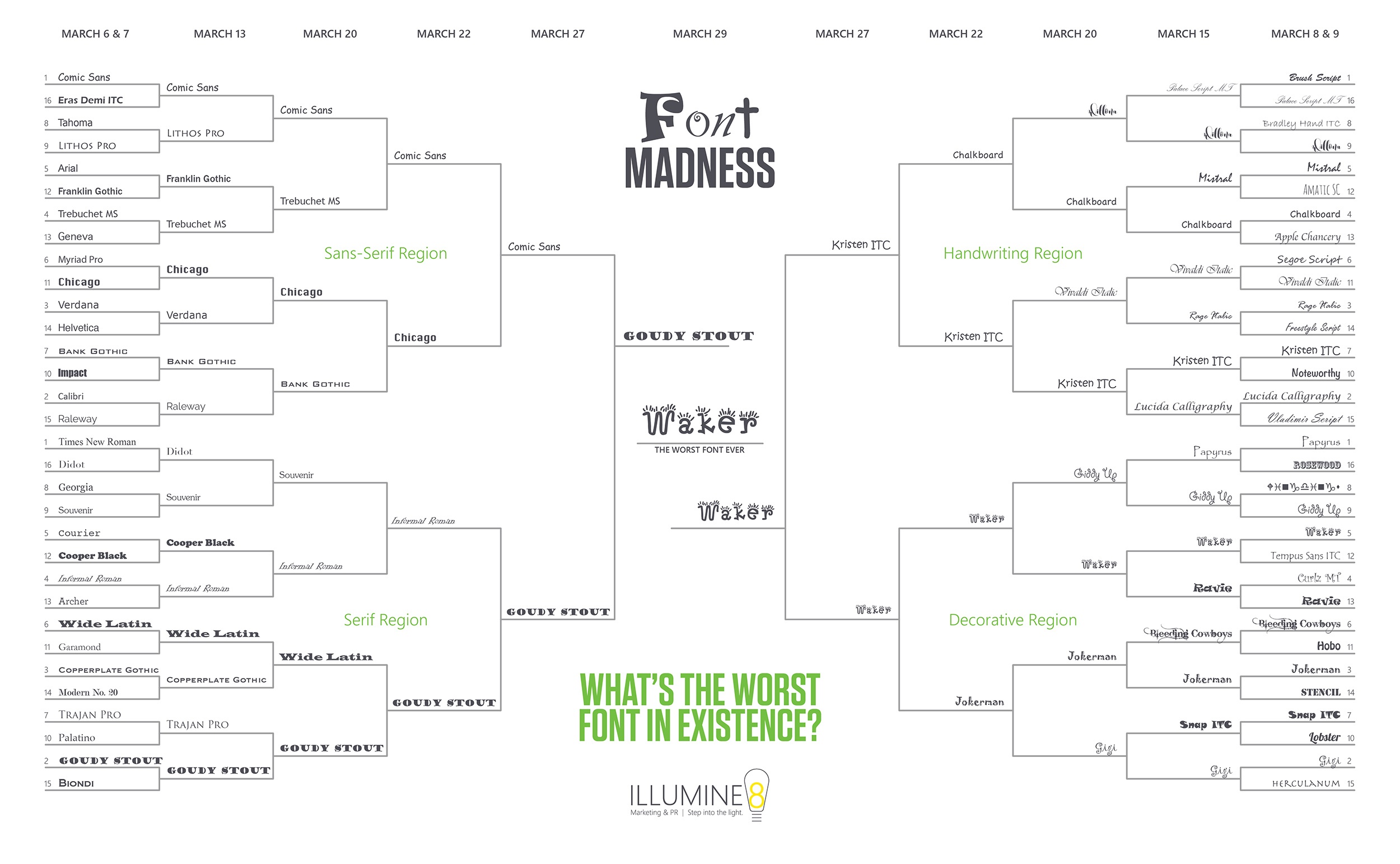 The Results
The biggest shock of the tournament occurred in the second round of the Decorative Region, when top-seeded Papyrus was upset by the 9-seed Giddy Up. (In fairness, Giddy Up is total garbage.) It was a testament to strength of that region, where our eventual "champion" Waker would emerge.
In the other corner of the bracket, top-seeded Comic Sans took care of business, fending off a Cinderella run from 11-seed Chicago. In the end, Comic Sans was knocked out by the bulbous runner-up and 2-seed from the Serif Region, Goudy Stout.
As a 7-seed, Kristen ITC was the lowest-seeded team to reach the final four, taking down eyesores like Chalkboard, Vivaldi Italic, and Lucida Calligraphy along the way.