Keeping your business family and your family business healthy and growing in the present must be balanced with forward-looking strategic planning.
The speed of business is faster than ever; technology is disrupting the way business is done; and customers are smarter and more demanding than at any other time in history. In this guide we explore:
Family Businesses and Digitization
Marketing Trends for Family Businesses
Long-Term Planning Strategies
82% of family businesses don't have a
succession plan

in writing.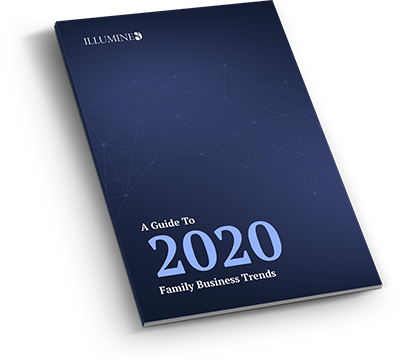 Download the Guide to 2020 Family Business Trends