In mid-March, we caught bracket fever and used the actual field of 68 teams in the 2017 NCAA Division I Men's Basketball Tournament to create our own logo design competition called Logo Madness.
After seven rounds of voting, our question has been answered: New Orleans has the best logo in the NCAA tournament.
Congratulations to the Privateers of UNO and their relatively new blue-bearded Jean Lafitte logo who took down former on-court champions Villanova and Michigan State on its march to the title.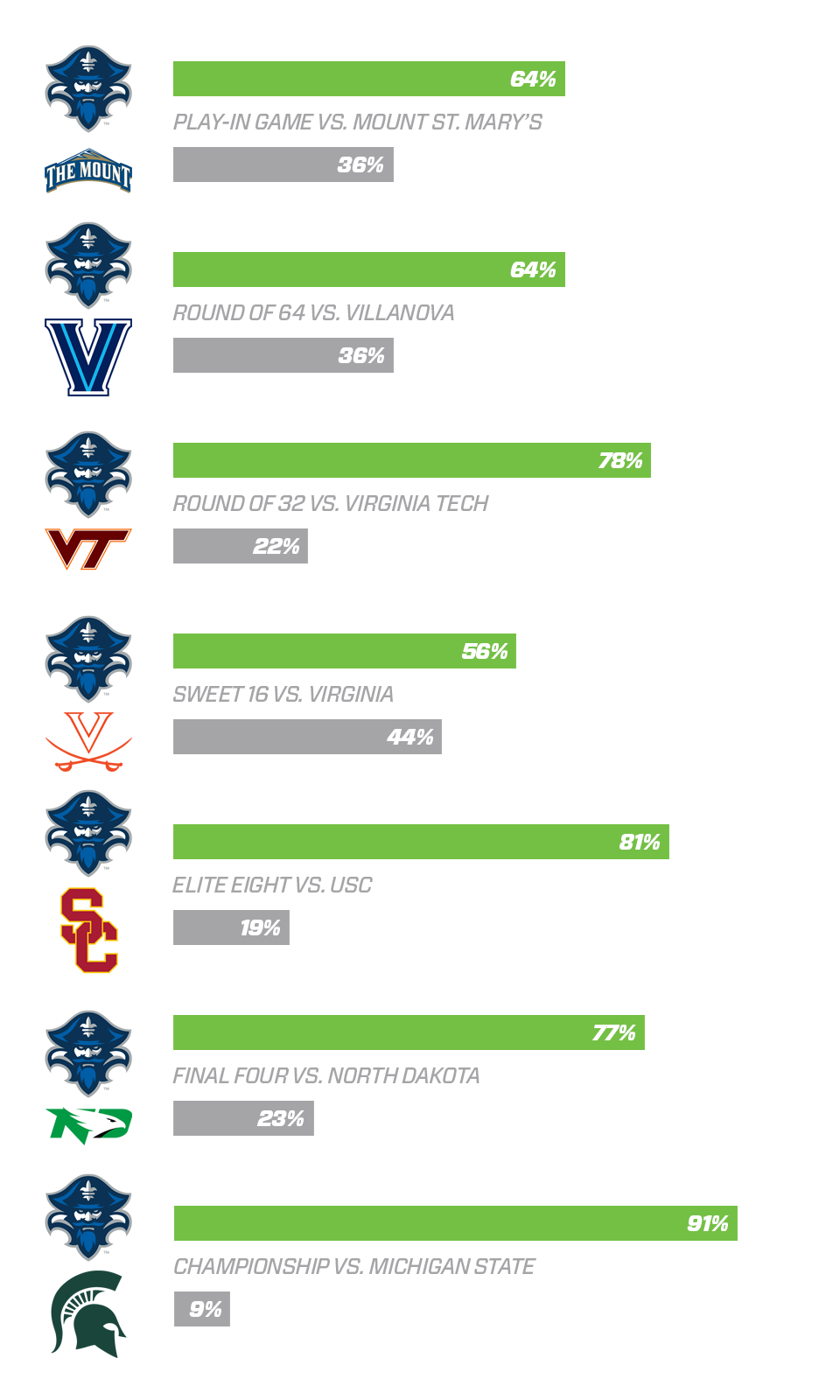 The logo is the work of Joe Bosack & Co. as part of a complete rebranding of the school's athletics identity that complemented their move to the Southland Conference in 2013.
UNO Director of Athletics Derek Morel, in noting that his school is the only "Privateer" nickname in Division I, described the logo as "tough, resilient and determined" in a nod to the city of New Orleans itself.
It appears many others agreed.
Illumine8 Marketing & PR is a Frederick, Maryland-based firm that combines the power of business development strategy, marketing creativity and customer-focused sales to deliver sustainable and measurable results.