And then there were four.
We've entered the home stretch in our pursuit to answer one critical question: Who has the best logo in the NCAA tournament?
Let's examine the matchups...
Note: Voting for this round is now closed.
New Orleans vs. North Dakota
In a stark contrast with the other half of the bracket, our first Final Four matchup features two logos that have existed only for a combined 5 1/2 years.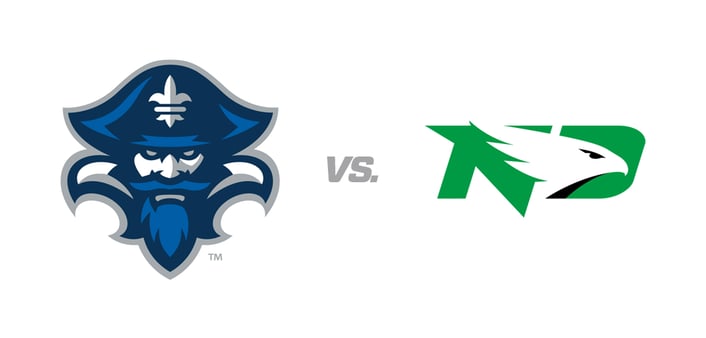 The blue-bearded Jean Lafitte was the work of the Pennsylvania-based Joe Bosack & Co. design firm during a Summer 2013 rebranding process for the University of New Orleans. Two summers later, the University of North Dakota worked with NYC-based SME Branding to overhaul their entire athletics identity.
Who will represent the "new school" in the Logo Madness Championship?
Michigan State vs. North Carolina
When we talk about the combined history of these two logos, we can measure the length in centuries. Carolina Blue has been used in association with the University of North Carolina since 1795, while variations of their interlocking "NC" date back to the 1800s.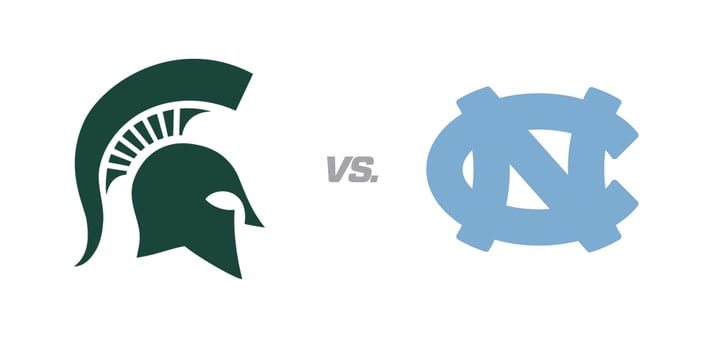 Despite a near-refresh in 2010, Michigan State reconsidered and stuck with its recognizable Spartan logo that has been around since 1977.
Neither school is a stranger to winning in March. (This is actually a rematch of a 2005 Final Four game.) Who will represent the "old school" in the title bout?
Polls for this round will close at 11:00 PM EST on Sunday, April 2nd. Voting resumes Monday, April 3rd with the Logo Madness Championship.
Illumine8 Marketing & PR is a Frederick, Maryland-based firm that combines the power of business development strategy, marketing creativity and customer-focused sales to deliver sustainable and measurable results.