We started with 68 logos, but now only two remain.
One more round of voting will answer the question: Who has the best logo in the NCAA tournament?
Before we get to the vote, let's see how each logo got here.
Note: Voting for this round is now closed.
New Orleans: How It Got Here
The Privateers may have been a 16-seed on the court, but the steadfast Jean Lafitte logo was a top seed in this bracket, winning most matchups by a comfortable margin on its march to the championship.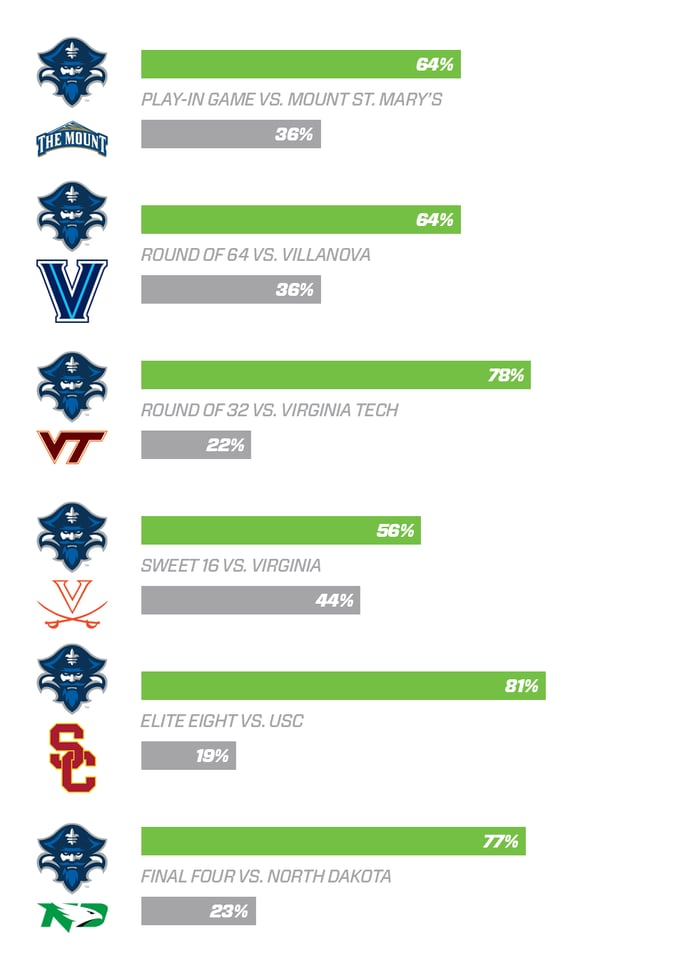 Michigan State: How It Got Here
The decades-old Spartan logo had a similarly impressive run, dispatching a laundry list of powerhouse identities by an average 73-27% margin.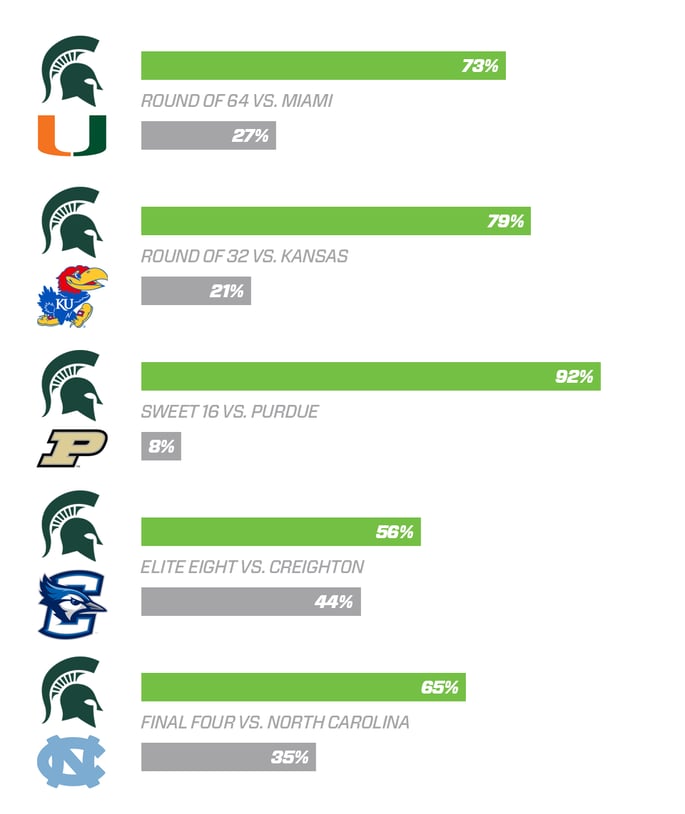 The Logo Madness Championship: New Orleans vs. Michigan State
Our title bout is an intriguing contrast of styles. New Orleans prevailed as the king of the "new school," winning votes with its modern persona, super clean lines, and subtle depth created with its harmonious dark blue and silver shading. It's the new kid on the block and it acts like it belongs.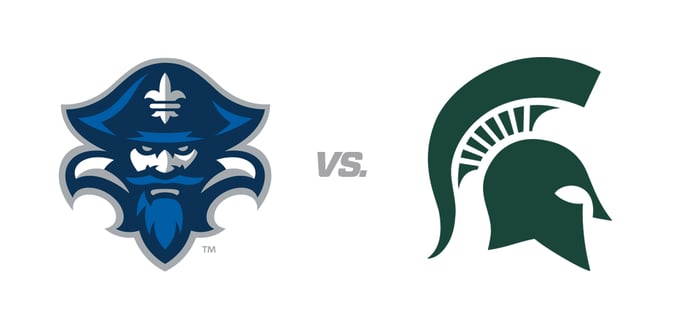 Across the ring is king of the "old school." Michigan State earned its votes with its classic, easily-recognizable brand identity. There's a strength in its simplicity: a single green PMS 567 hue across a carefully-constructed Spartan helmet shell and plume.
Polls for this round have closed.
Illumine8 Marketing & PR is a Frederick, Maryland-based firm that combines the power of business development strategy, marketing creativity and customer-focused sales to deliver sustainable and measurable results.